atson seems to have sold his paintings directly to his clients. He also undertook minor commissions for graphic designs. I found the following letter tucked into the pages of my copy of Watson's illustrated version of Robinson Cruscoe (London: Routledge, 1864), where it had probably been placed since 1889. I am assuming that the book belonged to the recipient, George Faulkener.
The proposed commission seems to have been relatively small-scale. Watson is responding to a request to design cards for Faulkener's club in Manchester. I have not been able to trace this institution, although the artist intriguingly comments on the club's name suggesting scenes from
The Taming of the Shrew. He discusses some of the details – does the client want colour or just black and white? – and is remarkably easy-going about the price. The Dalziels describe Watson as 'liberal' (p.173), and this letter suggests that he was.
The letter is most interesting, however, as evidence of the jobbing nature of even the most successful of Victorian artists. The author of numerous illustrations and hundreds of paintings, it shows that Watson (then aged 58) was still very much in need of a regular flow of money. In this he was typical of his profession, making a reasonable income but never achieving the sort of security afforded to other professionals.
A letter from J.D. Watson to George Faulkener, The Deansgate [illegible] Manchester [from the Simon Cooke Collection]. Contained in envelope, with dated stamps (London NW, April 5, 1889); written on folded note-paper.
3 The Villas Eaton Terrace St Johns Wood N.E. March 4 1889
Dear Sir
I shall be pleased to do what you wish.
The title of the Club suggests 'The Taming of the Shrew' of course – I think I can find Shakespearian subjects for both [of] the designs. As regards the price (I always think it best in cases like this) I think it best for you to name a price you can afford, and I will meet you if possible. With regard to introducing colour this must depend on you. It must of course make the cards more expensive but will make no difference as far as I am concerned – perhaps the club will always use these designs, therefore it would be well to have a good thing. Pray let me know what you decide. Certainly a more graceful and fine design can be made with colour instead of mere black.
Yours very truly
J. D. Watson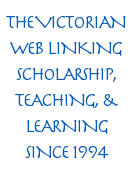 ---
Last modified 16 September 2013