Rebecca [Solomon] became a draftsman on wood, illustrator, assistant to her brother Abraham, copyist for John Everett Millais, and exhibited her own oils and watercolors at the Royal Academy and other venues. — Comment on The Friend in Need on the Met Museum website.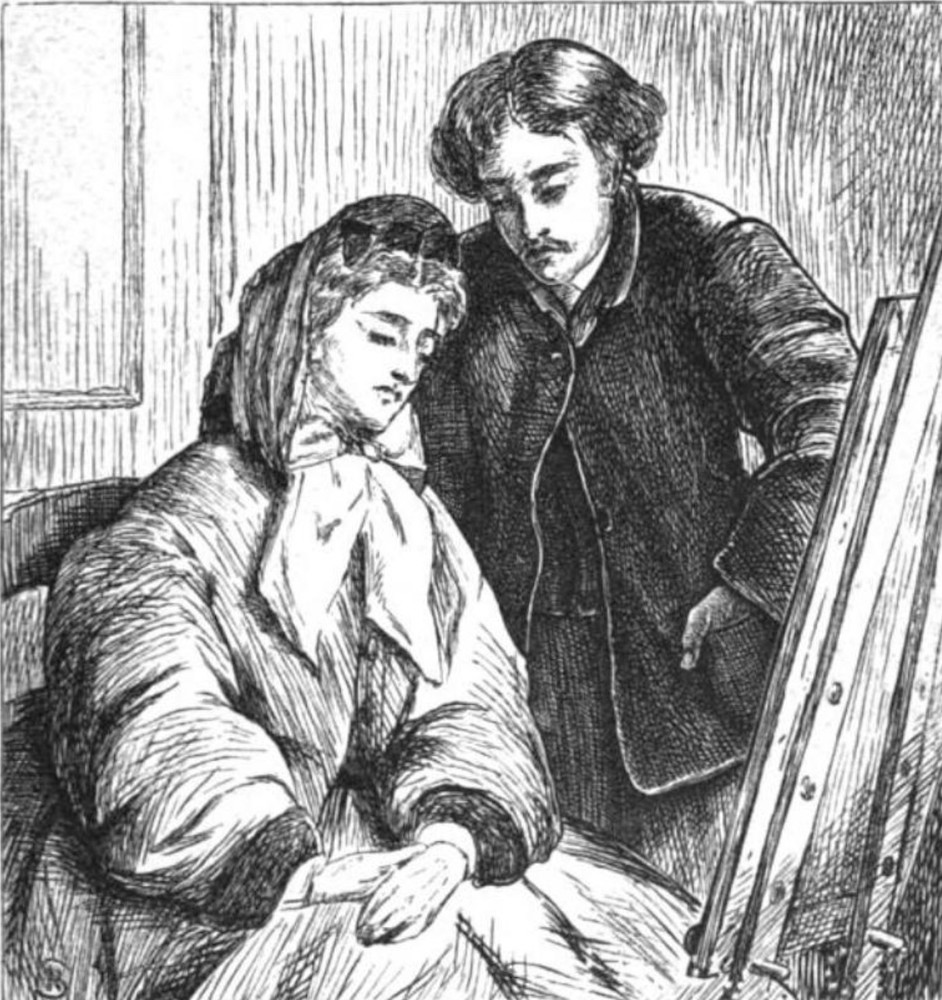 Drawings and Illustrations
Related Material
Bibliography
Clayton, Ellen C. English Female Artists. 2 vols. Vol. 2. London: Tinsley Bros., 1876. (Google Books, Free Ebook.)
The Emergence of Jewish Artists in Nineteenth-Century Europe. Exhibition Catalogue. Ed. Susan Tumarkin Goodman. London: Merrell; New York: Jewish Museum, 2001.
The Friend in Need, from The Illustrated London News, April 23, 1859. The Metropolitan Museum of Art. Web. 5 October 2021.
---
Created 3 October 2021