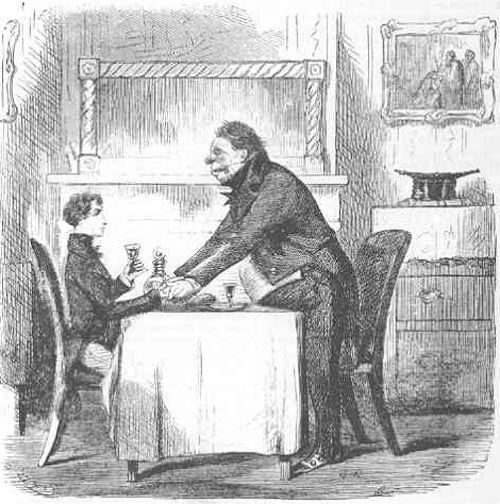 "And may I — May I —?"
John McLenan
1861
12 cm. by 12 cm wide
Dickens's Great Expectations,
Harper's Weekly 5 (16 February 1861): 101
[Pip, left, and Pumblechook, right, in the Barnwell parlor (sic). This plate appears on the same page as the previous plate.]
Scanned image, caption, and commentary by Philip V. Allingham.