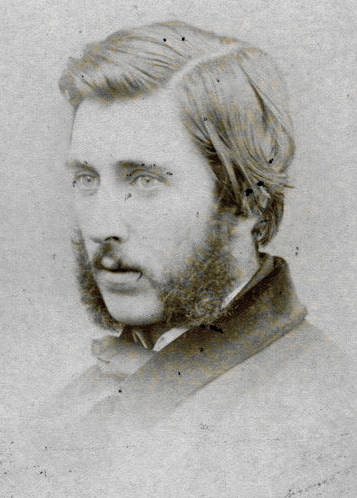 Lawless, an Irish artist educated in England, is a good example of an illustrator with a rare but essentially undeveloped talent whose career was cut short by his premature death. Stylistically he belongs in the circle of Frederick Sandys, and his interest in mediaeval subjects, drawn with sharp exactitude and a fascination with archaism, marks him out as an artist working on the fringes of the Pre-Raphaelite movement.
Despite his brief life his designs appeared in a number of the magazines and he was surprisingly prolific. In The Churchman's Family Magazine in September 1863 we find a typical Lawless image and one of high quality. This is One Dead, showing a family weeping at the deathbed of a young girl. The poignant image is strengthened by hiding the faces of the mourners which are buried, as it were, in the very bedclothes. An open window looks out to a landscape suggestive of life and freedom. There is a book lying face down on the bed in front of the dead child as if it has just dropped from her hand. This deep feeling is typical of Lawless's art.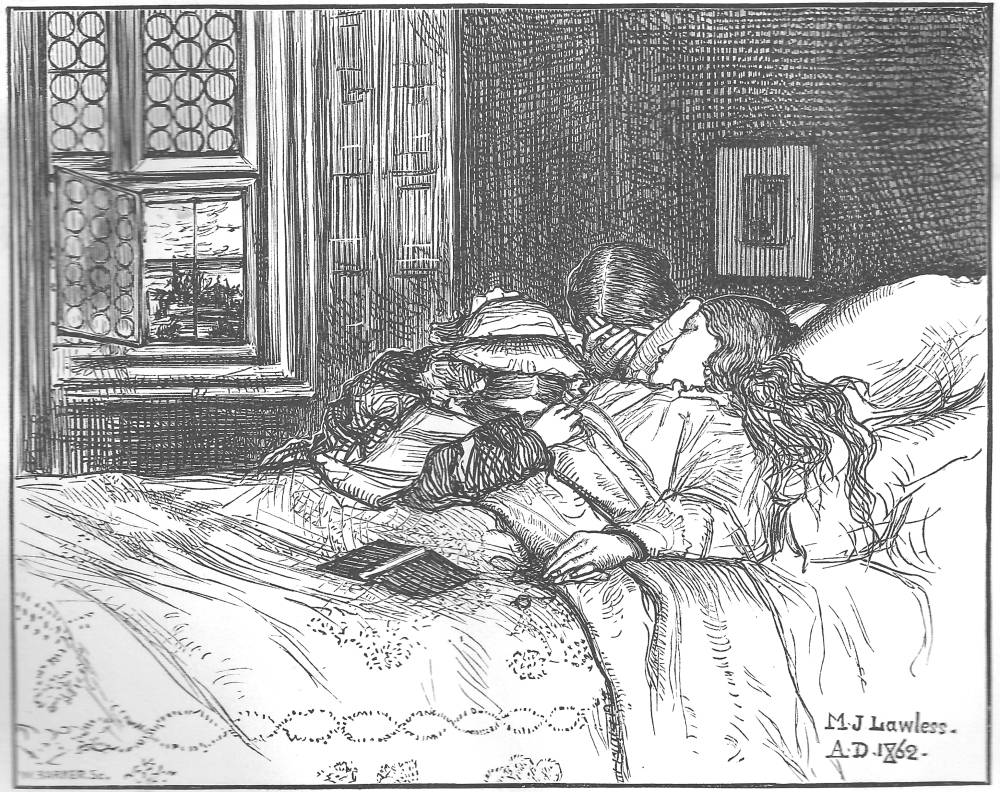 One Dead [Click on image to enlarge it.]
There are some fine images too in London Society, notably Surreptitious Correspondence (November 1862), and mention must be made also of the moving Rung into Heaven, one of three designs made for Good Words in 1862. This just, but only just, avoids sentimentality, which Lawless comes disturbingly close to on a number of occasions. According to Forrest Reid, this design is 'among [Lawless's] finest things (p.52).
It is, however, in Once a Week that we find not only more designs than for any other periodical but also so many which are rewarding and fine. Especially to be noted are The Betrayed (August 4th 1860), which is a monumental image of a woman seated in an extensive landscape with her head bowed, clasping her hands in sorrow. Also almost as powerful are the two designs made for Oenone (December 29th 1860) and others such as Heinrich Frauenlob (October 3rd 1863) and Broken Toys (December 5th 1863). This last shows the artist refining the style which he did not live to perfect.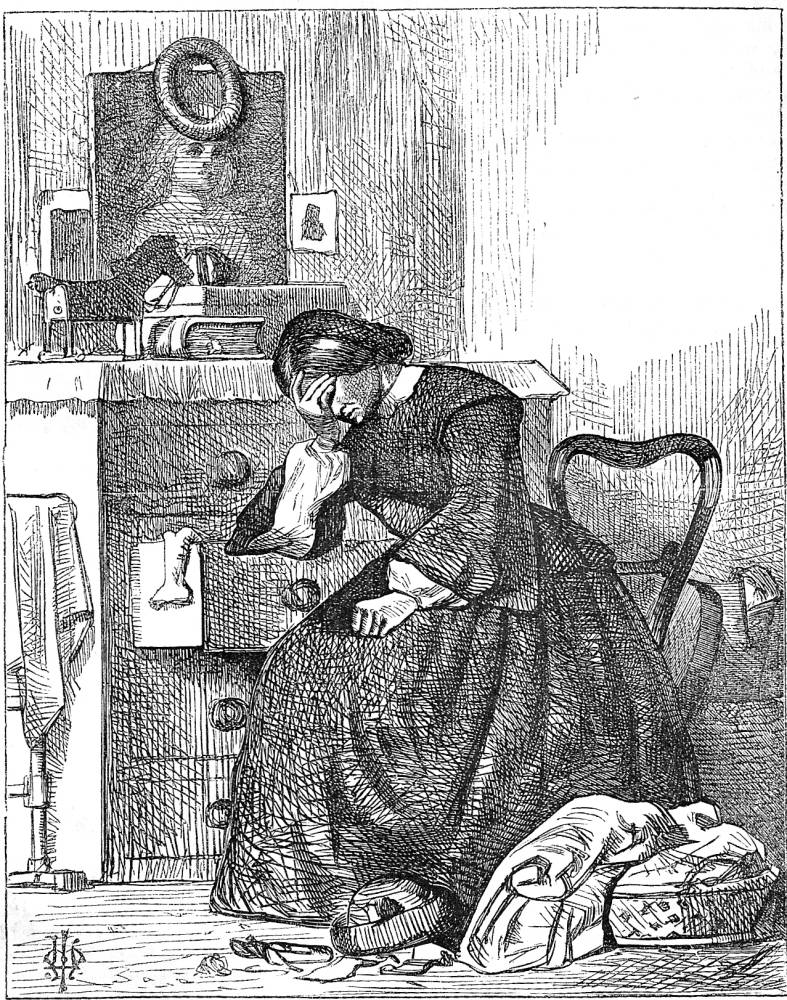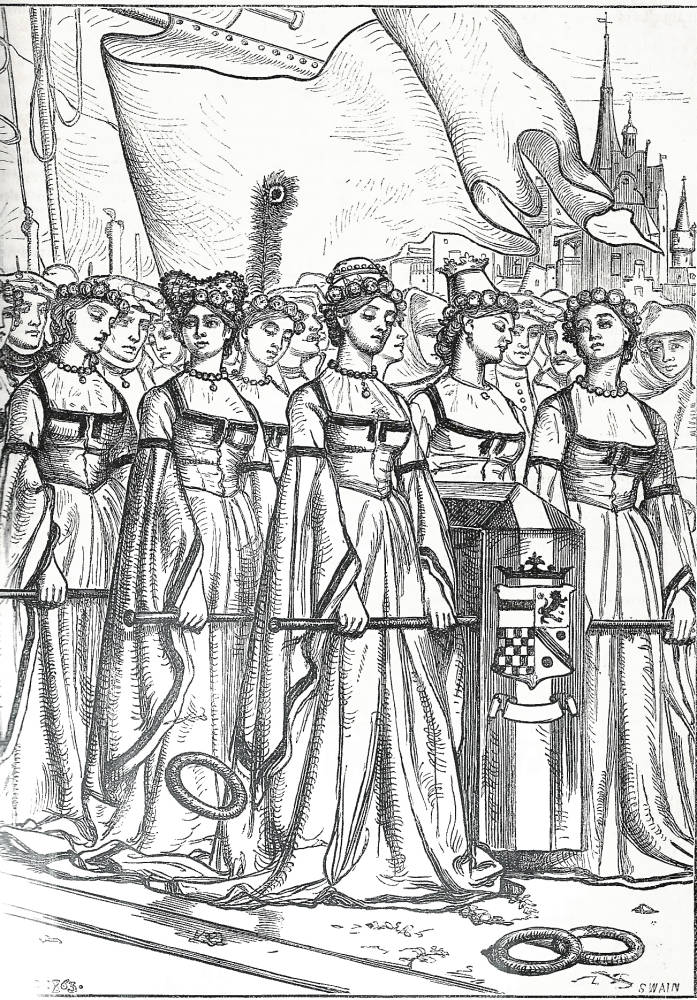 Left: Broken Toys. Right: Heinrich Frauenlob [Click on these images to enlarge them.]
Lawless made just a handful of designs for books, among the most outstanding being an untitled image of a woman weeping, which was published in Catherine Winkworth's translation of Lyra Germanica in 1861. It is worth mentioning that it is possible to see several of Lawless's designs reprinted in certain anthologies where they benefit from better printing on higher grade paper than that used for the periodicals. These include Pictures of Society Grave and Gay (London: Sampson Low, Son, and Marston 1866); Touches of Nature by Eminent Artists and Authors (London: Alexander Strahan, 1867); and Walter Thornbury's compilation Historical and Legendary Ballads and Songs (London: Chatto and Windus, 1876).
Lawless is important because his drawings are so distinctive and, as such, warrant repeated examination and study.
Work Cited
For listings of the designs see the present author's Victorian Illustration, Aldershot, Hants, and Burlington VT, Lund Humphries, 2004, pp. 61, 289-290; and Gregory Suriano The Pre-Raphaelite Illustrators, New Castle Delaware, Oak Knoll Press and London, The British Library, 2000, pp. 113-118.
Reid, Forrest. Illustrators of the Eighteen Sixties. 1928; rpt. New York: Dover, 1975.
---
Last modified 4 May 2014