"When I says to Compeyson,'Once out of this court, I'll smash that face o' yours!' Ain't it Compeyson as prays the judge to be protected, and gets two turnkeys stood betwixt us?" by F. A. Fraser (1844-1896). 10.9 cm high by 13.7 cm wide (4 ¼ by 5 ⅜ inches), framed (half-page, horizontally mounted), on page 164. Twenty-second illustration; for Chapter Forty-two in Charles Dickens's Great Expectations, which appeared as Volume 11 in the Household Edition in 1876. Running head: "The End of the Narrative" (163). [Click on the images to enlarge them.]
Passage Illustrated: Magwitch's First-Person Biographical Sketch Concluded
Left: Harry Furniss's lithograph of Magwitch's flashback to the start of his relationship with Compeyson: Magwitch and Compeyson in the Booth at Epsom (1910).
"Well!" he said, "I was, and got convicted. As to took up on suspicion, that was twice or three times in the four or five year that it lasted; but evidence was wanting. At last, me and Compeyson was both committed for felony, — on a charge of putting stolen notes in circulation, — and there was other charges behind. Compeyson says to me, 'Separate defences, no communication,' and that was all. And I was so miserable poor, that I sold all the clothes I had, except what hung on my back, afore I could get Jaggers.
"When we was put in the dock, I noticed first of all what a gentleman Compeyson looked, wi' his curly hair and his black clothes and his white pocket-handkercher, and what a common sort of a wretch I looked. When the prosecution opened and the evidence was put short, aforehand, I noticed how heavy it all bore on me, and how light on him. When the evidence was giv in the box, I noticed how it was always me that had come for'ard, and could be swore to, how it was always me that the money had been paid to, how it was always me that had seemed to work the thing and get the profit. But when the defence come on, then I see the plan plainer; for, says the counsellor for Compeyson, 'My lord and gentlemen, here you has afore you, side by side, two persons as your eyes can separate wide; one, the younger, well brought up, who will be spoke to as such; one, the elder, ill brought up, who will be spoke to as such; one, the younger, seldom if ever seen in these here transactions, and only suspected; t'other, the elder, always seen in 'em and always wi' his guilt brought home. Can you doubt, if there is but one in it, which is the one, and, if there is two in it, which is much the worst one?' And such-like. And when it come to character, warn't it Compeyson as had been to the school, and warn't it his schoolfellows as was in this position and in that, and warn't it him as had been know'd by witnesses in such clubs and societies, and nowt to his disadvantage? And warn't it me as had been tried afore, and as had been know'd up hill and down dale in Bridewells and Lock-Ups! And when it come to speech-making, warn't it Compeyson as could speak to 'em wi' his face dropping every now and then into his white pocket-handkercher, — ah! and wi' verses in his speech, too, — and warn't it me as could only say, 'Gentlemen, this man at my side is a most precious rascal'? And when the verdict come, warn't it Compeyson as was recommended to mercy on account of good character and bad company, and giving up all the information he could agen me, and warn't it me as got never a word but Guilty? And when I says to Compeyson, 'Once out of this court, I'll smash that face of yourn!' ain't it Compeyson as prays the Judge to be protected, and gets two turnkeys stood betwixt us? And when we're sentenced, ain't it him as gets seven year, and me fourteen, and ain't it him as the Judge is sorry for, because he might a done so well, and ain't it me as the Judge perceives to be a old offender of wiolent passion, likely to come to worse?"
He had worked himself into a state of great excitement, but he checked it, took two or three short breaths, swallowed as often, and stretching out his hand towards me said, in a reassuring manner, "I ain't a-going to be low, dear boy!" [Chapter XLII, 162-163]
Commentary: A Matter of Class
Left: Harry Furniss's portrait of Magwitch as he recounts his life's story for Pip and Herbert: Provis (1910).
One might easily label Magwitch's inset narrative about his relationship with the "gentleman-criminal" Compeyson "Magwitch's Complaint." At every stage of his story, the teller indulges in self-pity and recriminations against a judicial and social system that consistently plays favourites, and denies Magwitch, as a member of the urban proletariate, what he regards as his basic civil rights: the system, he argues, is stacked against him. Fraser is the first illustrator to emphasize Provis's complaint about the class system, a theme which Harry Furniss pursues in his 1910 sequence.
Fraser emphasizes Pip's response by turning Herbert away from the viewer. We judge that Pip is more guarded than Herbert, though equally attentive, because Herbert looks directly at the tale-teller. For his part, Magwitch throws himself emotionally into the retrospective narrative, gesturing as if he would indeed have punched Compeyson in the face and broken his nose. However, his vilification of a member of the gentlemanly class seems to contrast with the surroundings in which he tells the elegantly dressed young gentlemen his tale: a beautifully furnished flat, with a brass fender for the fireplace, the mantelpiece's artwork, and the ornately framed oil-painting on the wall behind Magwitch all emphasize the class background of his auditors.
Related Material
Other Artists' Illustrations for Dickens's
Great Expectations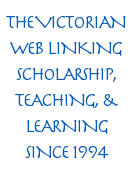 Scanned images and text by Philip V. Allingham. [You may use these images without prior permission for any scholarly or educational purpose as long as you (1) credit the photographer and (2) link your document to this URL in a web document or cite the Victorian Web in a print one.]
Bibliography
Allingham, Philip V. "The Illustrations for Great Expectations in Harper's Weekly (1860-61) and in the Illustrated Library Edition (1862) — 'Reading by the Light of Illustration'." Dickens Studies Annual, Vol. 40 (2009): 113-169.
Dickens, Charles. Great Expectations. Illustrated by John McLenan. [The First American Edition]. Harper's Weekly: A Journal of Civilization, Vols. IV: 740 through V: 495 (24 November 1860-3 August 1861).
______. ("Boz."). Great Expectations. With thirty-four illustrations from original designs by John McLenan. Philadelphia: T. B. Peterson (by agreement with Harper & Bros., New York), 1861.
______. Great Expectations. Illustrated by Marcus Stone. The Illustrated Library Edition. London: Chapman and Hall, 1862. Rpt. in The Nonesuch Dickens, Great Expectations and Hard Times. London: Nonesuch, 1937; Overlook and Worth Presses, 2005.
______. A Tale of Two Cities and Great Expectations. Illustrated by Sol Eytinge, Jr. The Diamond Edition. 16 vols. Boston: Ticknor and Fields, 1867.
______. Great Expectations. Volume 6 of the Household Edition. Illustrated by F. A. Fraser. London: Chapman and Hall, 1876.
______. Great Expectations. The Gadshill Edition. Illustrated by Charles Green. London: Chapman and Hall, 1898.
______. Great Expectations. The Grande Luxe Edition, ed. Richard Garnett. Illustrated by Clayton J. Clarke ('Kyd'). London: Merrill and Baker, 1900.
______. Great Expectations. "With 28 Original Plates by Harry Furniss." Volume 14 of the Charles Dickens Library Edition. London: Educational Book Co., 1910.
______. Great Expectations. Illustrated by Henry Matthew Brock. London: Hodder and Stoughton, n. d. [1916].
---
Created 14 February 2007 Last modified 10 September 2021