John Collier's thirty-two illustrations (five of them full-page) for this novel [The Trumpet Major] went no further than their appearance in the serial version in Good Words, which ran from January to December 1880. Collier, born in 1850, was a pupil of Alma-Tadema and became known as a portrait-painter; like [Arthur] Hopkins [who had illustrated The Return of the Native for the Belgravia serialisation of 1878], he enjoyed the benefit of sketches as well as verbal advice offered by the novelist. [Page 456]
John Collier's involvement with the serialisation began with the editor's asking the novelist if he knew "of any artist likely to succeed" (cited in Jackson 46) in helping the magazine's readers visualize the Wessex setting and early nineteenth-century costumes. When Hardy approached the thirty-year-old artist, on 29 August 1879 Collier replied, "I should like very much to illustrate a story of yours" (letter in Dorset County Museum). Thus began a collaborative relationship in which novelist and illustrator spared no pains in fleshing out the period piece with accurate costumes and accessories, a concern reflected in the novel's detailed descriptions of some of the characters' apparel as well as in Collier's plates. Unfortunately, so absorbed was the artist with historical accuracy that he occasionally neglected continuity of form and physiognomy for the more significant characters. All too often, Collier fails to capture either his text's dominant mood or its depth of characterization; further, he generalizes the landscape, and utilizes three very different sorts of illustrations: fourteen dropped-into-text, one-dimensional line vignettes; thirteen framed, medium-scale studies of situations that focus on the relationships between the characters; and five large-scale (whole-page) plates in imitation of Hablot Knight Browne's quasi-photographic 'dark plates'. As Jackson concludes, "The variety of subject matter and distinct differences in the style of drawing are disturbing and indicate a lack of focus" (122). This problem is reflected in Hardy's text, which often communicates Anne Garland's perspective, but which makes the Loveday brothers more sympathetic, dynamic, and worthy of the reader's interest.
Unlike Hardy, Collier (1850-1934) was a London-born aristocrat used to mixing with other artists and the fashionable society of the metropolis, for many of whom he provided portraits. The younger son of Sir Robert Perret Collier, an attorney and member of parliament (later, Lord Monkswell), John Collier was educated at Eton and Heidelberg University. After being introduced to Sir Lawrence Alma-Tadema, Collier attended London's Slade School of Art, studying under Edward Poynter. Subsequently, he studied in Paris under Jean-Paul Laurens, and in Munich, but is chiefly remembered as a disciple or pupil of Alma-Tadema. From the age of twenty until his death at the age of eighty-four, Collier was a prolific producer of fashionable portraits (in which he followed the style of John Everett Millais) and genre paintings for the Royal Academy. In London's National Portrait Gallery one may see his portraits of his father-in-law, Professor Thomas Henry Huxley, and of poet and journalist Rudyard Kipling.
his glowering statesmen and confident captains of industry are reminiscent more of the dourness of Frank Holl's portraits. Collier also revealed a much lighter side, especially in his theatrical portraits. The best of these is Herbert Beerbohm Tree, Ellen Terry, and Madge Kendal in 'The Merry Wives of Windsor' (1904; London, Garrick Club), which evokes the gaiety and lavish exuberance of the Edwardian stage. His contemporary fame rested on such works as the Prodigal Daughter (exh. RA 1903; Lincoln, Usher Gal.) and a Fallen Idol (exh. RA 1913; Auckland, C.A.G.); recording the tragedies of modern life, these works were felt to be equivocal and were called 'problem pictures', although Collier claimed that their meanings were perfectly clear. Despite his rather unexciting and flat use of paint, Collier's strong and surprising sense of colour created a disconcerting verisimilitude in both mood and appearance, and his writings on art encourage the strictest and most literal imitation of nature. [http://artmagick.com/artists/collier1.asp]
The first of these artistic commentaries, A Primer of Art, Collier published just two years after completing the programme of illustration for The Trumpet Major.
He delighted in illustrating myth, legend, and literature, as is suggested by such works as The Death of Albine (ca. 1895, based on Emile Zola's 1874 novel The Sin of Father Mouret), The Pharaoh's Handmaidens (1883), Circe (1885), Clytemnestra, Priestess at Delphi (1891), The Priestess of Bacchus, The Death of Cleopatra, Guinevere's Maying, and the 1901 In The Venusburg (the subject of William Morris's "The Hill of Venus" and Algernon Swinburne's 1866 poem "Laus Veneris"). These intensely dramatic works engage the viewer emotionally as well as intellectually since they demand that the viewer piece out the story from the details of the action. According to Christopher Wood in the Priestess of Delphi and Clytemnestra "Collier had a distinct taste for the theatrical" (215), a penchant admirably suited to the illustration of a text in which a cowardly braggart soldier, a designing actress, a fictive romance, and pretended indifference are key ingredients. Furthermore, there runs through Collier's paintings the theme of a man's faith, logic, or common sense being overthrown by feminine beauty, a theme which Anne Garland's influence over Bob Loveday and Festus Derriman anticipates, although she is hardly the prototype for Collier's later sirens and femmes fatales. Wood continues,
in 1893 he exhibited at the RA another dramatic work, A Glass of Wine with Caesar Borgia, showing a smiling Lucrezia topping up the glass of a hapless guest at the Borgia table. Had he wished to, Collier could have made an ideal director or designer for early Hollywood epics.
Fortunately, the more lurid aspects of Collier's mature style (especially evident in his emasculating Clytemnestra, her double-bladed battle-axe still dripping with her husband Agamemnon's blood) are not evident in his illustrations for that venerable weekly family magazine, Good Words, founded in 1860 in Edinburgh by publisher Alexander Strahan but moved to offices at Lugate Hill, London, two years later.
Bibliography
"Collier, John." — http://artmagick.com/artists/collier1.asp
"Collier, John."http://speel.demon.co.uk/artists/collier.htm
Dijkstra, Bram. Idols of Perversity: Fantasies of Feminine Evil in Fin-de-Siecle Culture. New York and Oxford: Oxford University Press, 1986.
Jackson, Arlene M. Illustration and the Novels of Thomas Hardy. Totowa, NJ: Rowman and Littlefield, 1981.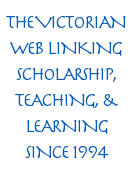 Matheson, Ann. "Scottish Periodicals." Victorian Periodicals: A Guide to Research. Ed. J. Don Vann and Rosemary T. VanArsdel. Vol. 2. New York: Modern Language Association, 1989.
Page, Norman. "Thomas Hardy's Forgotten Illustrators." Bulletin of the New York Public Library 77, 4 (Summer, 1974): 454-63.
Wood, Christopher. Olympian Dreamers: Victorian Classical Painters 1860- 1914. London: Constable, 1983.
---
Created July 2001; last modified 30 June 2015