Click on thumbnails to obtain documentation, descriptions, and larger images.
Furniture becomes lighter again
By the 1880's, heavily carved, ponderous furniture was being replaced by lighter designs, often inlaid with marquetry. Rather flimsy bamboo furniture became fashionable, while Japanese screens and Oriental trifles, blue and white china, sunflowers and peacock feathers, joined the crowd of ornamental odds and ends. Meanwhile, the habit of collecting antique furniture had degenerated into a form of mania with many people, and was indirectly stimulated by the deliberate mediaevalism of the handicraft revival. [Gloag, p. 42]
Left to right: (1) Attributed to William James Audsleyand George Ashdown Audsley. (2) Philip Webb. (3) William Burges.
Left to right: (1) E. W. Godwin. (2) George Jack. (3) James Herbert MacNair. (4) E. A. Taylor.
Left to right: (1) E. A. Taylor. (2) E. A. Taylor. (3) Ambrose Heal.
Left to right: (1) and (2) Collinson and Lock. (manufacturers). (3) W. C. Codman.
Left to right: (1) C. Hindley & Sons (manufacturers). (2) Ambrose Heal. (3) J. S. Henry and Co. (manufacturers). (4) Richard Norman Shaw.
Left to right: (1) Philip Speakman Webb, Designer; Morris & Co., Manufacturer; Edward Burne-Jones, Painter. (2) Wylie & Lockhead (manufacturers). (3) Gilbert Bayes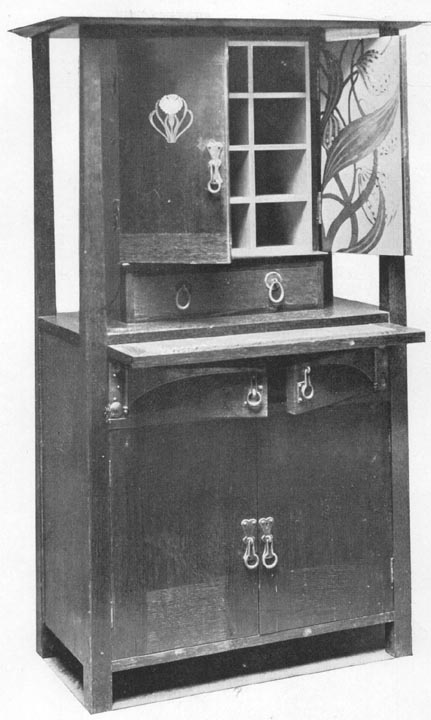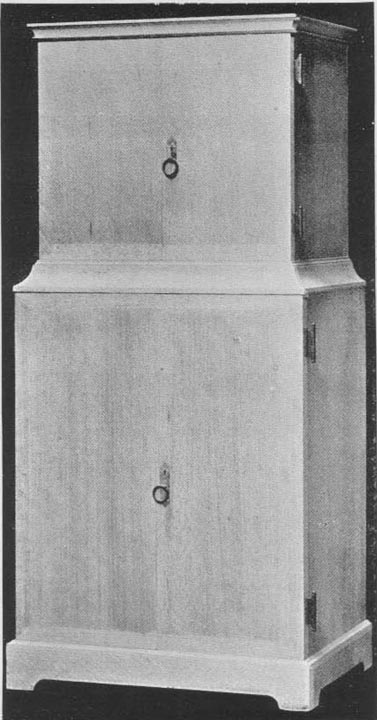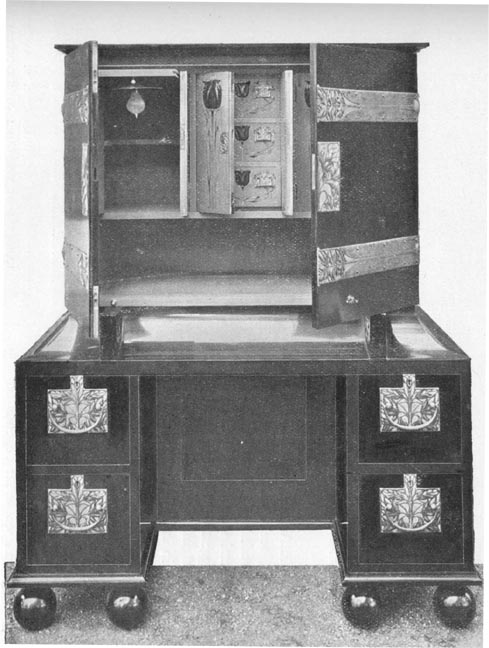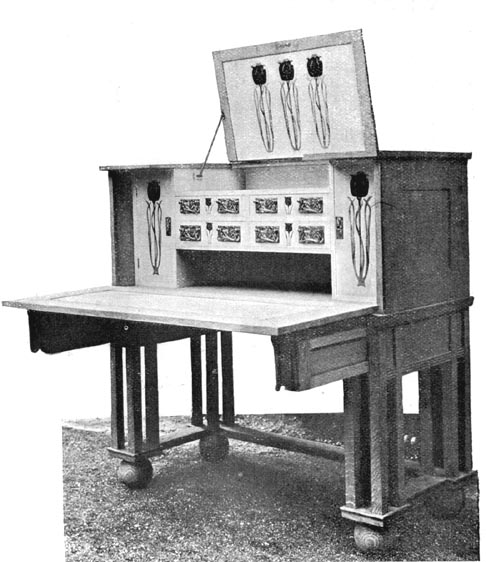 Four cabinets by C. R. Ashbee.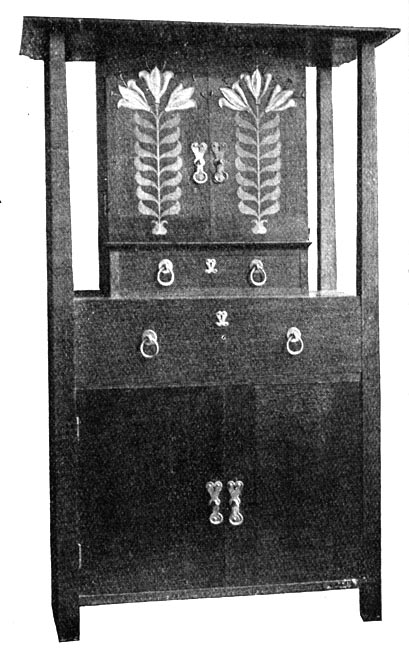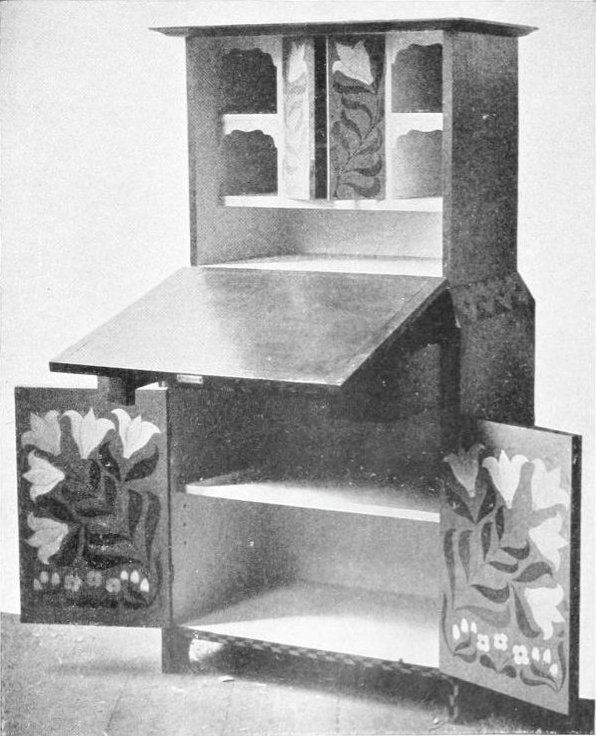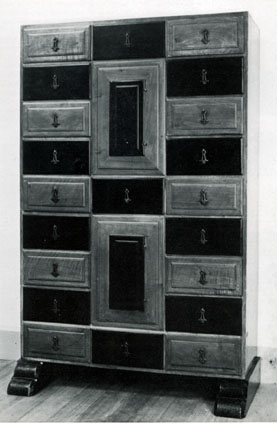 Left two: Mackay Hugh Baillie Scott. Middle right: Ernest Gimson. Right: Charles Francis Annesley Voysey.
Related Materials about Victorian Furniture
Bibliography
Gloag, John. Victorian Comfort: A Social History of Design, 1830-1900. A. C. Black, 1961. (Reprinted 1973 by David and Charles, Newton Abbot.)
Wainwright, Clive. Introduction. Architect-Designers from Pugin to Mackintosh. Exhibition catalogue. London: The Fine Art Society with Haslam & Whiteway Ltd., 1981.
---
Created 8 December 2009

Last modified 17 February 2022