Biography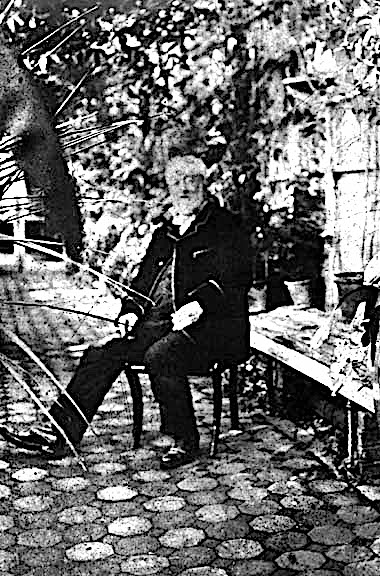 Dresser, a botanist, designer and writer, [was] born in Glasgow, 4 July 1834, died Mulhouse, Alsace, France, 24 November 1904. Spent two years at the Government School of Design at Somerset House, 1847-49. Dresser first earned his living as a botanist, lecturing at the Department of Science and Art and St Mary's Hospital Schools, c.1860. He contributed designs to Owen Jones's Grammar of Ornament, published 1856. The Art of Decorative Design, Dresser's first design book, was published in 1862. He visited Japan in 1876 as official representative of the British Govenment, exchanging the best examples of European design for their Japanese equivalents. The Mikado presented him with casts of four ceilings, three of which he gave to the Victoria & Albert Museum.
He designed metalwork for Chubb & Co., Coalbrookdale Ironworks, Hukin & Heath, Elkington & Co., James Dixon & Sons and Benham & Froud, and ceramics for Minton & Co., Wedgwood, Linthorpe Art Pottery, William Ault of Swadlincote, Watcombe, Torquay and Old Hall Pottery. He also designed glass for James Couper and Sons of Glasgow, and furniture for his solicitor Hiram Owers of Bushloe House, Wigston Magna, Leicestershire.
He started a retail business, The Art Furnishers Alliance, in 1880, which sold examples of many of the above items. At the height of his career Dresser employed some twenty or more studio assistants, the most notable of whom were J. Moyr Smith and Archibald Knox. — Adrian Tilbrook, Truth, Beauty, and Design, p. 44
Works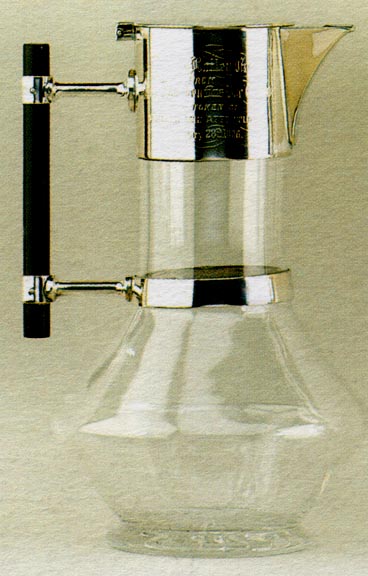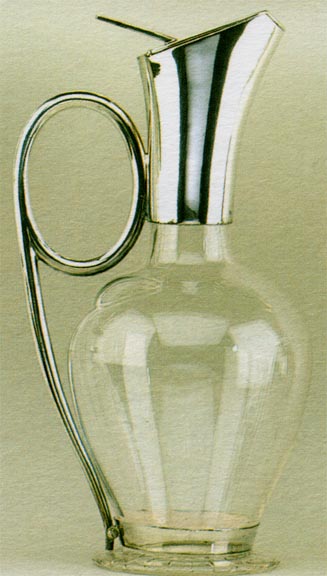 Glass
Pottery and Ceramics
Metalwork
Cast iron
Textiles
Patterns and Designs
Related Materials
References
Dennis, Richard, and John Jesse. Christopher Dresser, 1834-1904. Exhibition catalogue. London: The Fine Art Society, 1972.
Lambourne, Lionel . The Arts & Crafts Movement: Artists, Craftsmen & Designers, 1890-1930. Exhibition catalogue. London: The Fine Art Society, 1973.
Naylor, Gillian. The Arts and Crafts Movement: A Study of Its Sources, Ideals, and Influence on Design Theory. Cambridge: MIT Press, 1971.
Robin Spencer.The Aesthetic Movement and the Cult of Japan. Exhibition catalogue. London: The Fine Art Society, 1972.
Tilbrook, Adrian J. Truth, Beauty, and Design: Victorian, Edwardian, and Later Decorative Art. Exhibition catalogue. London: Adrian J. Tilbrook and Fischer Fine Art, 1986.
---
Last modified 3 November 2015