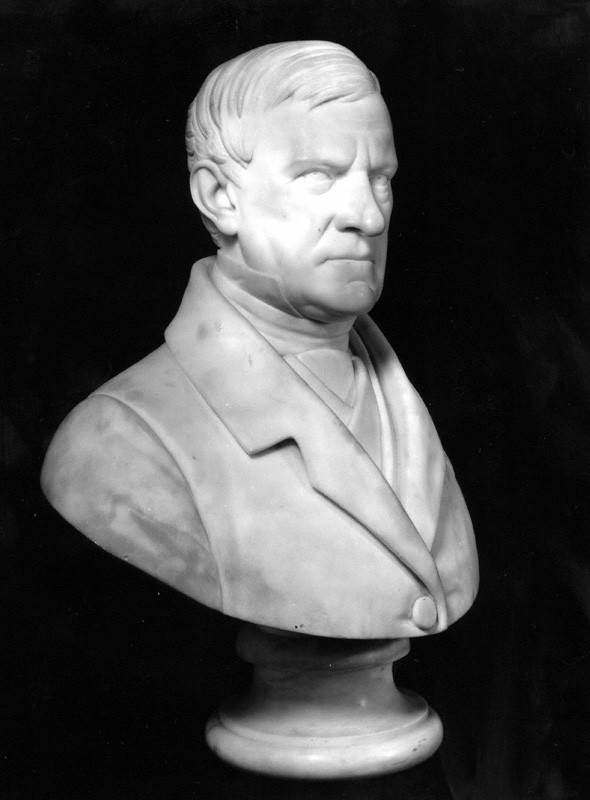 Sir James Stephen (1789-1859)
Baron Marochetti (1805-1867)
1858
Marble
29 1/8 in. (740 mm.) high
National Portrait Gallery, London
Father of the editor of the Dictionary of National Biography, and paternal grandfather of Virginia Woolf, Sir James Stephen was a dedicated civil servant and historian whose main contribution was in his "emphasis on the limits of imperial control" (Shaw).
© copyright, National Portrait Gallery, London, generously licensed for reuse under this Creative Commons Licence. [Click on the image for a larger picture.]
Caption and commentary by Jacqueline Banerjee, 2012.