The Shakespeare Memorial by Lord Ronald Gower. Bronze and stone. 1888. Bancroft Gardens, Stratford-upon-Avon. At each corner of the Memorial, the sculptor has placed a representative Shakespearean character: "Hamlet, Prince Hal, Lady Macbeth and Falstaff. These characters were intended to be emblematic of Shakespeare's creative versatility: representing Philosophy, Tragedy, History, and Comedy" (Mapping Sculpture).
According to Wikipedia, Lord Ronald Charles Sutherland-Leveson-Gower (1845-1916), the youngest son of the 2nd Duke of Sutherland, "was a British aristocrat, Liberal politician, sculptor, . . . , and a Trustee of the National Portrait Gallery and of the Birthplace and Shakespeare Memorial Building at Stratford-on-Avon." In addition to this sculpture, he also wrote books on art, biography, and history.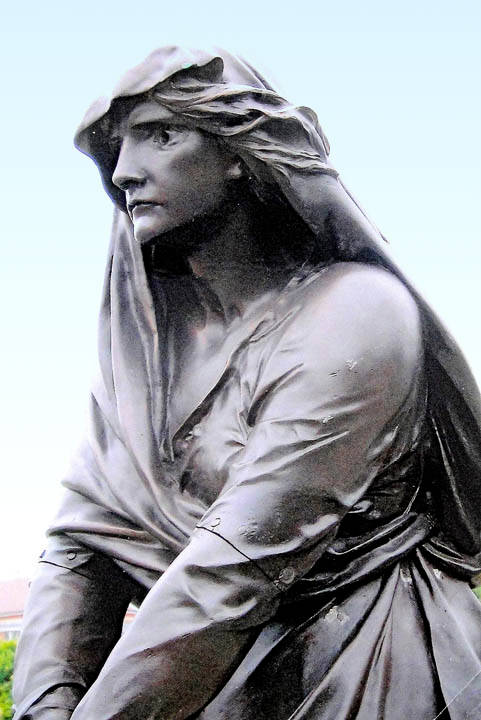 Two left: Shakespeare. Middle: Flastaff. Two right: Lady Macbeth. [Click on these and following thumbnails for larger images.]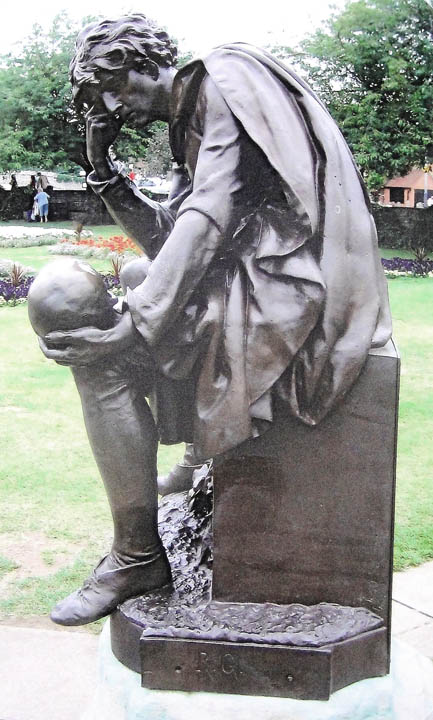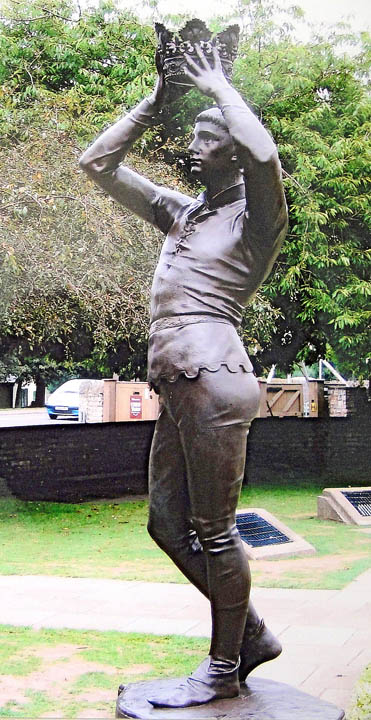 Left to right: Three views of Hamlet and two of Prince Hal.
Photograph and research by Robert Freidus. Formatting, text, and image preparation by George P. Landow. [You may use this image without prior permission for any scholarly or educational purpose as long as you (1) credit the photographer and (2) link your document to this URL.]
Bibliography
"Lord Ronald Sutherland Gower," Mapping the Practice and Profession of Sculpture in Britain and Ireland 1851-1951. University of Glasgow History of Art and HATII, online database 2011, accessed 23 Apr 2011.
---
Last modified 2 May 2009