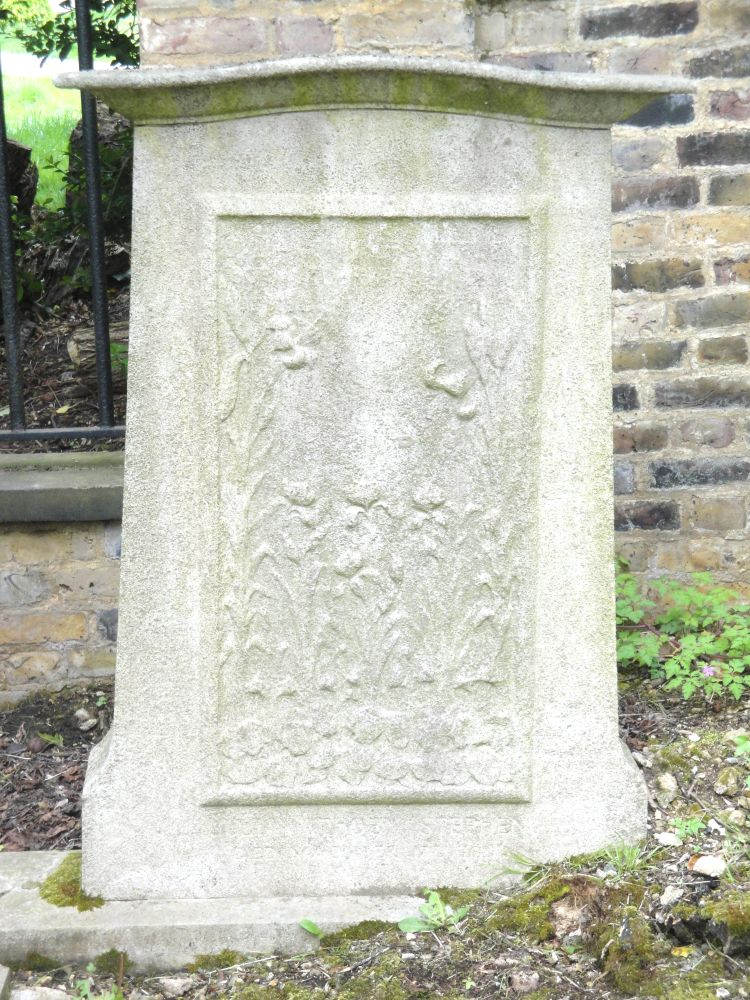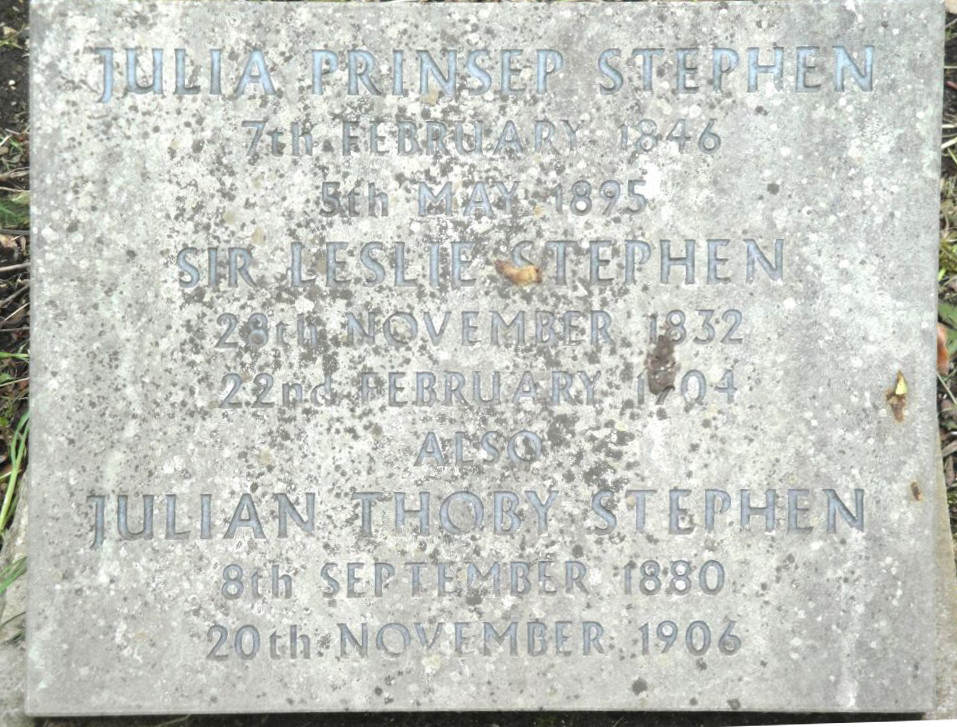 The headstone and (separate) plaque over Sir Leslie Stephen's grave in the Eastern Cemetery of Highgate Cemetery, Swain's Lane, London N6. A Grade II listed structure, the headstone is made of granite and has a delicate relief of lilies and leaves. It is next to one commemorating Stephen's step-daughter Stella Hills, who died in 1897 (see listing text).
Sir Leslie Stephen (1832-1904) died on 22 Febrary 1904 and was cremated at Golder's Green crematorium on 24 February 1904. The next morning, a casket containing his ashes was interred at Highgate so that he could be remembered along with his second wife Julia Prinsep Stephen (1846-1895), whose sudden and premature death had been a great blow to him. Later, the ashes of their son Thoby (1880-1906) were also brought here. These were Virginia Woolf's parents and brother.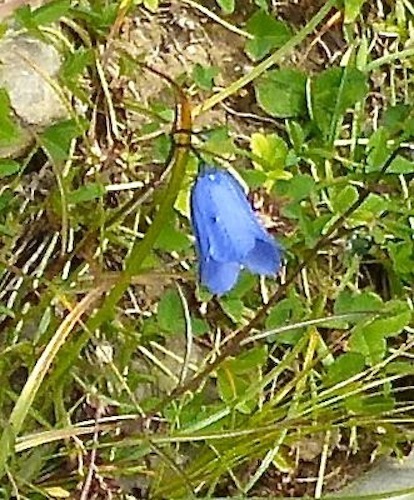 As a distinguished man of letters, and especially as the editor of the Dictionary of National Biography and the author of many of its literary memoirs, Sir Leslie holds a unique place in our literary and cultural history. He is well-known too because he features in the biographies (and work) of his even more famous novelist daughter. He was a close friend of the novelist and poet George Meredith, who wrote to him in May 1902 when he heard that he had cancer: "What I most wish for you I know you to have, fortitude to meet a crisis, and its greater task, to endure. We have come to the time of life when the landscape surrounding 'haec data poena diu siventibus,' the tomb-stones of our beloved and the narrowing of our powers, throws a not unpleasant beam on the black gateway, as we take it to be in the earlier days" (637; Meredith quotes from Juvenal's depressing 10th Satire on the ills of old age, especially here on the death of loved ones).
The flowers and leaves of the headstone suit Sir Leslie as well as his wife, as he loved being in the open air surrounded by nature. As a young man, he was a keen mountaineer — he was one of the earliest members and presidents of the Alpine Club, members of which attended his cremation service at Golder's Green. A great walker, he was later one of the founding members of the less challenging "Sunday Tramps," who took long hikes through the countryside around London. Meredith joined them whenever he could.
Colour photographs by Robert Freidus, who also supplied the listing text. Black-and-white image download, and remaining text, by Jacqueline Banerjee. The top two photographs are reproduced here by kind permission of Highgate Cemetery, and the one at the side by kind permission of the National Portrait Gallery, on this Creative Commons license. It is a sepia photogravure by John Caswell Smith, from the 1890s. [Click on the images for larger pictures.]
Sources
"Death of Sir Leslie Stephen." Times. Tuesday, 23 February 1904: 10. The Times Digital Archive. Web. 6 Aug. 2013.
"The Late Sir Leslie Stephen." Times. Thursday, 25 February 1904: 6. The Times Digital Archive. Web. 6 Aug. 2013.
Meredith, George. Letters, Vol. 2. New York: Scribner's, 1913. Internet Archive. Web. 6 Aug. 2013.
"Monument to Leslie Stephen" British Listed Buildings. Web. 6 Aug. 2013.
Siskin, Alex. "Peaks and Valleys: Leslie Stephen, Mountaineer." Paris Review Daily (26 November 2012). Web. 6 August 2013.
---
Last modified 6 August 2013