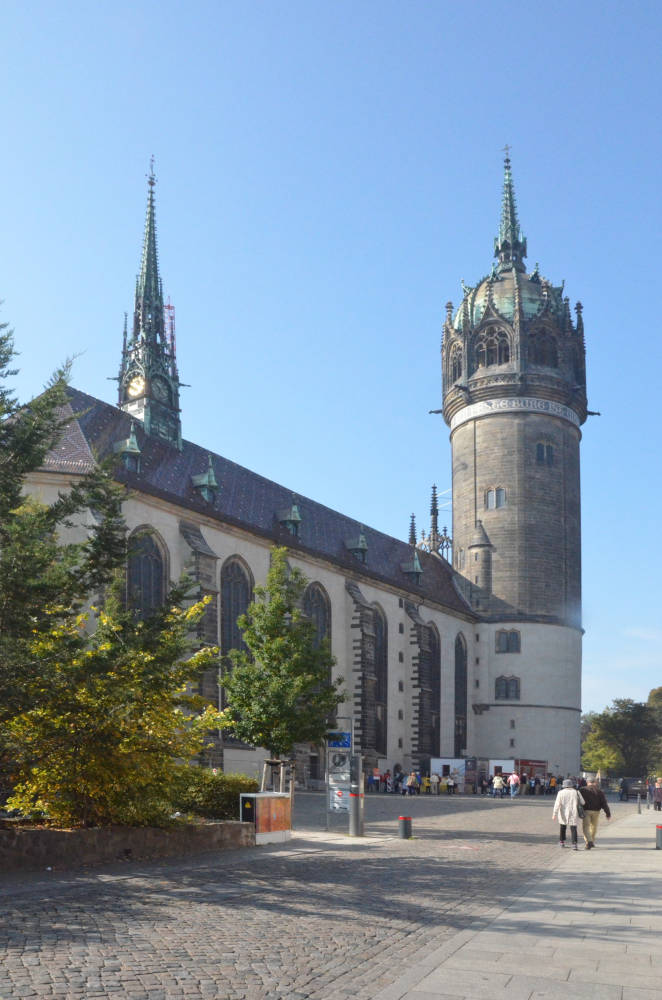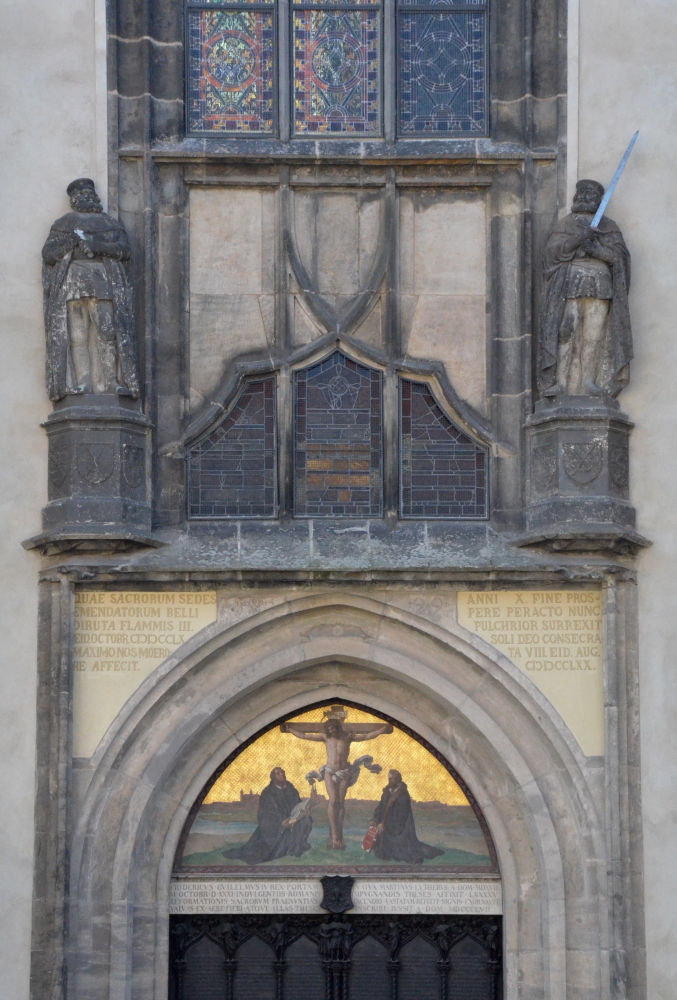 The Castle Church (Schlosskirche), Lutherstadt Wittenberg, Germany. Right: The mosaic above the church's famous door. The original wooden door has been replaced by a metal one. This church with its weird combination of a highly ornate Gothic top and a cylindrical, silo-like structure beneath it pokes above the skyline in most parts of town and can be seen from the River Elbe. [Click on thumbnails for larger images.]
On 31 October 1517 precipitated the Reformation by nailing his 95 theses on this church's door, in commemoration of which the first line of his hymn "A mighty fortress is our God" appears in a line around the top of the church's tower. The Schlosskirche is undergoing a major renovation in anticipation of the 500th anniversary of Luther's famous action, so I was unable to photograph either the building interior or its longest side, which was covered with scaffholding in October 2015.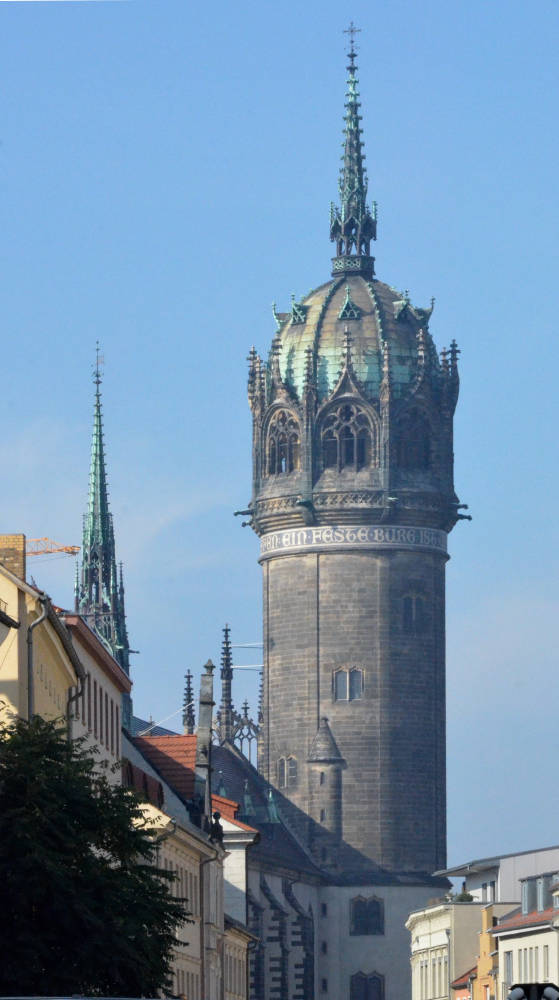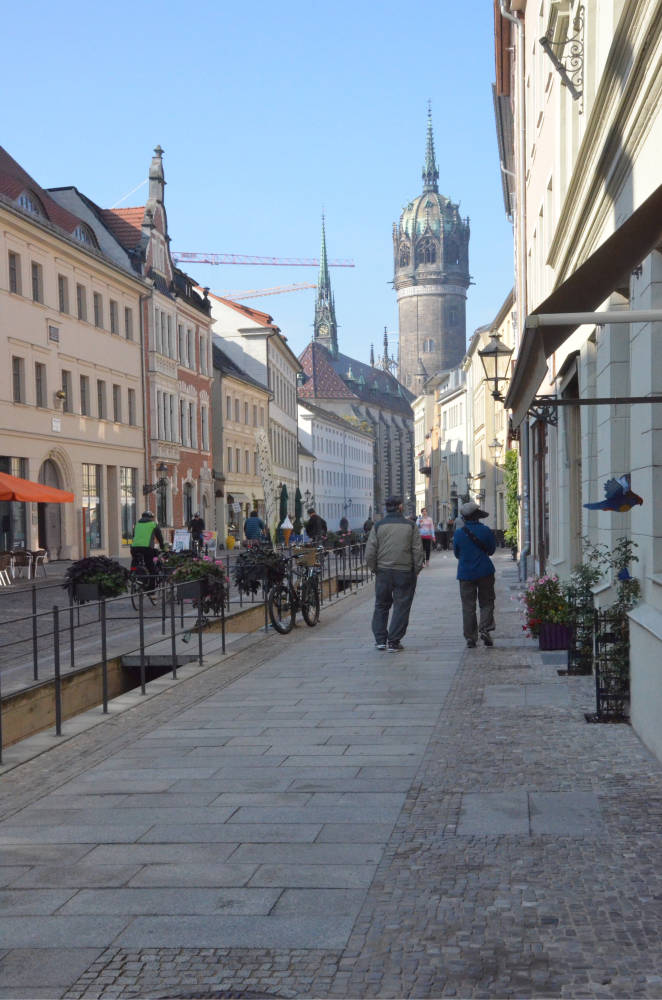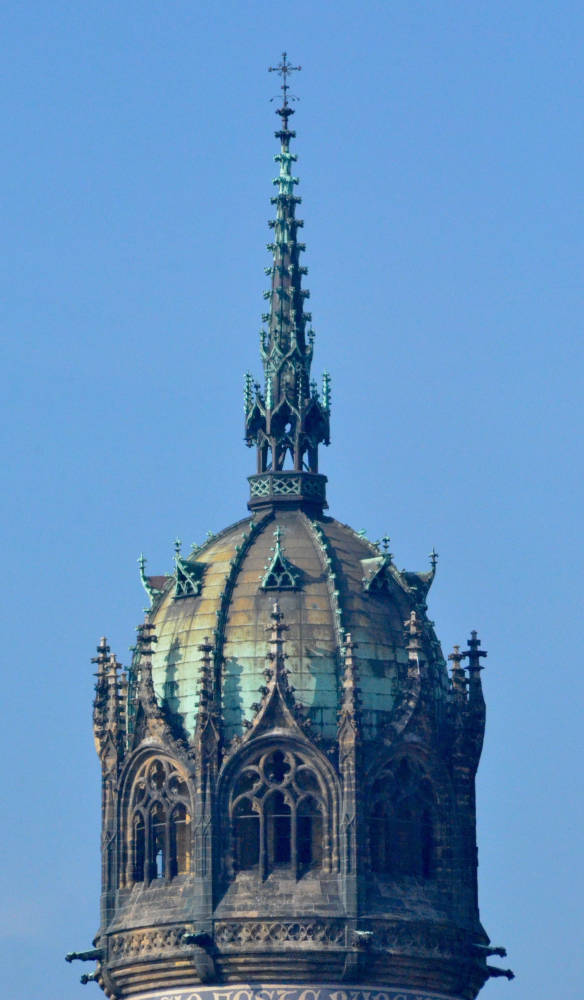 Left: the tower circled with the mosaic inscription of Luther's hymn. Middle: A distant view of the church. Right: The top of the main tower.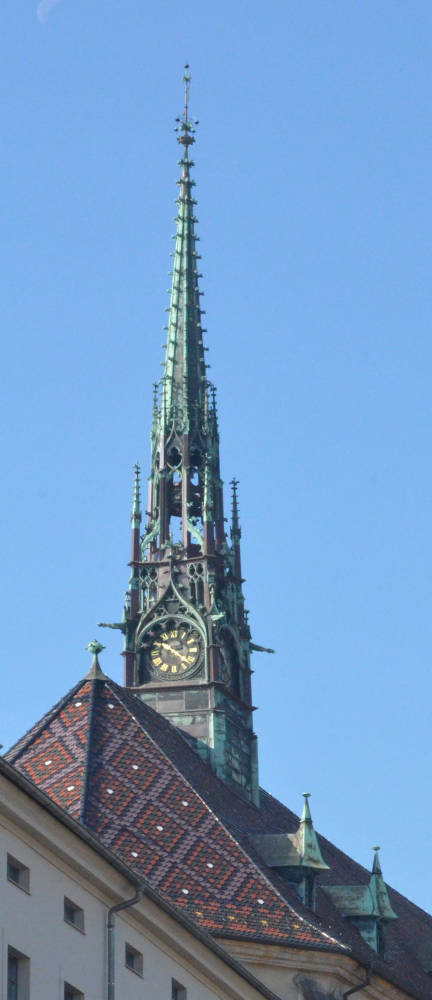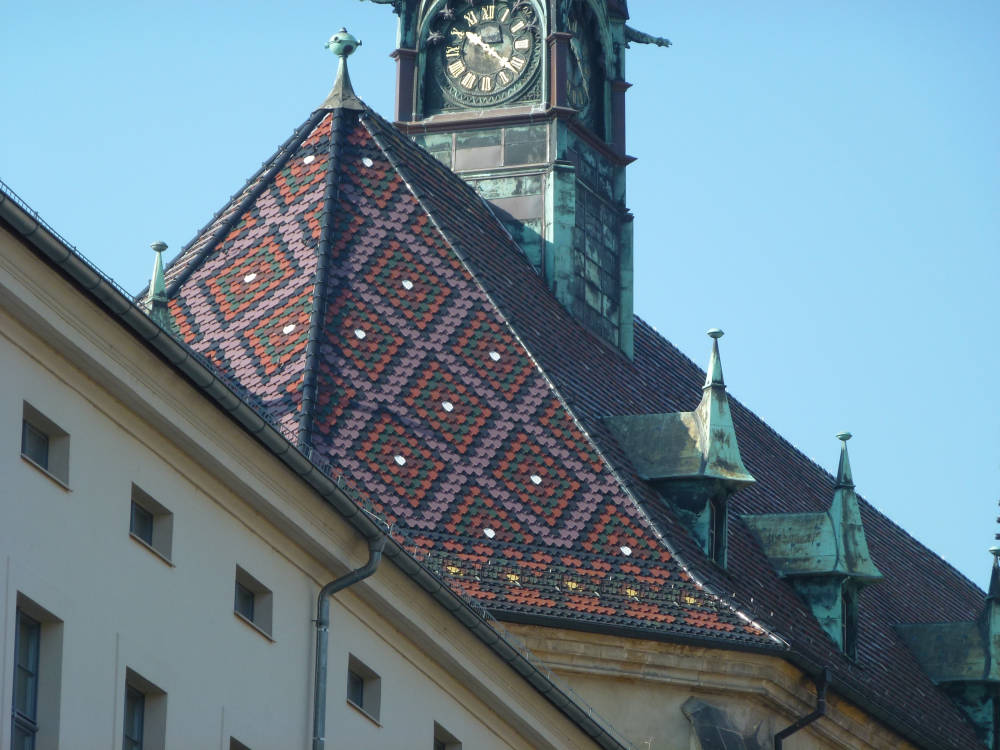 Left: a metal pinnacle. Right: The tile roof.
Related Material
Bibliography
---
Last modified 28 May 2011