Tim Linnell [tim@thelinnells.freeserve.co.uk], a descendant of the artist, has kindly shared with readers of the Victorian Web his scanned text of this biography. George P. Landow has adapted it for html, adding links to the original text.





Engraving — William Collins's 'Feeding the Rabbits' — John Varley's 'Burial of Saul' — Michael Angelo's Studies for the Sistine Chapel — Mrs. Aders — Blake's Style of Engraving — Amusements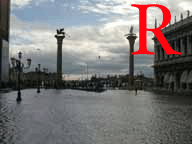 EFERENCE has already been made to Linnell's work as an engraver; and as his activity in this direction occupied a large portion of the earlier years of his life, it will be convenient to speak of it here. We have no exact information as to when he began to turn his attention to this branch of art; but it must have been very soon after, if not during, his student days, since we find that in 1813 — that is, when he was between eighteen and twenty years of age — he etched his own portrait of John Martin, and it is so well done that it bears comparison with anything he afterwards did.
The probability is that he very early began to etch — the art coming easily to those who know how to draw. When he had learned to etch, it would be natural for him to want to use the graver to sharpen the outlines and give finish to the engraving. And among his friends were several engravers who would be willing to give him the necessary hints for his guidance.
The first notes we possess of this period date from 1814. In this and the following years to 1819, Linnell had constant business dealings with Mr. White, engraver and printseller, of Bolsover Street, Holborn, for whom he made drawings, and from whom he had a large number of old prints after the Old Masters, and etchings and engravings by Hollar, K. Dujardin, Everdingen, Bewick, etc. Mr. White supplied him with engraving tools and materials, and laid the etching ground on the plates for him (as afterwards for Lady Mary Bennett, Linnell's pupil); he also assisted him in the biting-in process of some etchings, did the writing on some of his engraved plates, etc. Linnell, in return, executed for Mr. White a small picture of 'Fishing-Boats,' a copy in oil of Sir Joshua Reynolds' portrait of Archbishop Secker at Lambeth Palace, a drawing on stone of a bust of the Princess Charlotte, an oil copy of Mr. Gage's picture of the Duchess of Orleans, a small picture of 'A Dairy-Morning,' and a picture of 'Barges' (as a pendant to 'Fishing-Boats').
In 1815 Linnell gave Lady Mary Bennett lessons in etching, and assisted her in making etchings of views of Chillingham Park, Castle, etc. The plates number about twelve in all, and the series was not finally completed till 1818. One of the plates, (No. 2) was entirely etched by him; and the others, which Lady Mary etched, he finished with the graver. Subsequently (in 1822-23) our artist gave Lady Mary lessons in miniature-painting on ivory.
At a very early date he had begun to collect engravings and to study the methods of the different masters in the art. He never allowed the chance of acquiring a good specimen to escape him if he could help it. In this way he gradually accumulated a large and valuable collection of works by the best engravers, including etchings by Rembrandt, Claude Lorraine, and Everdingen; wood and line engravings by Albert Durer; wood engravings by Holbein (the Bible subjects and the 'Dance of Death'); and line engravings by Marc Antonio, Bonasoni, and others. To all of these he gave a careful and diligent study. Of all these old masters his favourite was Marc Antonio, whose style, though not perhaps so poetic as that of his pupil Bonasoni, was stronger, and showed more fidelity to the picture from which he worked.
His method Linnell to some extent adopted, and may be said to have made his own. How much poetic feeling he was able, when at his best, to throw into an engraving may be seen in his reproduction of William Collins's 'Feeding the Rabbits,' executed in 1831 This, however, is in mezzotint. This was his latest and favourite method, although he did many fine works in etching pure and simple, as well as in simple line engraving. In his mezzotints he worked for the same effects of breadth and light that he admired so much in the engravings of Marc Antonio. He avoided the smoky sootiness of many modern mezzotints by etching the outline first, then putting in the mezzotint, and sometimes finishing off with the graver.
It was not until 1831 that our artist first undertook to engrave a plate in mezzotint. He obtained in an hour or so all the information he needed to enable him to proceed with the work from a Mr. Egan, a mezzotint ground-layer, etc. Mr. Egan supplied him with the necessary tools, and explained how they were to be used. Linnell also employed him to lay some of his first mezzotint grounds. This was all the instruction he ever had in this art.
Among his many excellent mezzotint engravings are the reproduction of John Varley's 'Saul,' the figures of which he had painted for his friend twelve years before, and his engravings of his own portraits of Mr. Bray, Archbishop Whateley, the Bishop of Chichester, Mr. Leifchild, etc. But perhaps the best known of all his works of this description are his mezzotints after Michael Angelo, referred to by Mr. Ruskin in his 'Modern Painters.' These engravings are from drawings which are thought to be Michael Angelo's original working studies for the Sistine Chapel. Some, however, attribute them to Vassari.
Mulready was of this opinion. But our artist thought that they were by Michael Angelo. They had at one time belonged to Sir Peter Lely, and afterwards to Sir Joshua Reynolds, whose stamps they have impressed upon them. They were subsequently purchased by Thomas Rogers, the poet. The latter lent them to Callcott, and it was at his house that Linnell first saw them; he then admired them so much that Rogers, on being asked, lent them to him to engrave. Linnell afterwards bought them for much less than their real value at the sale of Rogers' effects. They were mezzotinted to imitate the bistre drawings.
Writing from Rome (January, 1838) about these prints, a set of which her father had commissioned her to colour for him, Mrs. Palmer says:
'I have got my permission to draw in the Sistine, and have finished ten of the prints, which, to my great joy, look like the originals. They look like drawings, they are so exactly like, with a few exceptions in light and shade and form. Indeed, I think a set really well coloured would be quite a little Sistine Chapel. I find the darker ones colour the best, for when the colour is washed over the faint ones it obscures the making out too much, so that it takes me longer than the others, as I have to make them out again. However, I do four a day. It is a great delight. I should not have seen half the beauty of them if I had not copied them.'
In the same letter Samuel Palmer writes:
'I have been for the first time to the Sistine Chapel, and my expectations, raised to the very highest, were fully realized. I was surprised at the breadth of the lights and the tenderness with which the strongest muscles are effectually expressed, though, of course, I did not think they were cut up like [they are in] the small prints of Mantuanus. The moment I saw them I was convinced that your prints are the only copies which give their general character and effect, and I have compared some of them with the originals in the chapel. . . . Anny has quite got the general effect of the M. Angelos, and I think it will be a most interesting book.'
Palmer adds that he has shown Linnell's Michael Angelos to Mr. J. Gibson, R.A., and to Mr. Severn, 'who has some of the first numbers,'
It was a marked feature of Linnell's genius, both in painting and engraving, that he made himself master of every method, and in his work he resorted to the means which seemed to him best calculated to produce the effect he sought. In etching, one of his best plates is that of his landscape 'Mid-day,' painted at Winkfield in 1818. It is a remarkably fine piece of work, and is almost the only etching of one of his own pictures he ever executed.
A no less beautiful work is his engraving of one wing of the triptych by Hubert and Jan van Eyck of 'The Adoration of the Lamb,' in the church of St. Bevans, Ghent. It is like a bit of one of the Old Masters, and was executed in 1826 for Mrs. Aders, for whom Linnell did other work at this time. Mrs. Aders was the wife of a wealthy German merchant, whose house in Euston Square was always open to artists and literary people. Linnell was a frequent guest. Here, among other famous men, he used to meet Coleridge, Lamb, Flaxman, Crabb Robinson, and others. One of his most vivid recollections of those days was of hearing Crabb Robinson recite Blake's poem, 'The Tiger,' before a distinguished company gathered round Mr. Aders' table. It was a most impressive performance, and Linnell, catching the spirit of it, used to recite the poem as he had heard it done with great effect.
Mrs. Aders was a woman of great aesthetic taste, marked character and intelligence, and she appears to have been as comely as she was accomplished. Being the daughter of a painter and engraver, too, she was not only sufficiently gifted in the handling of the brush to be able to execute clever copies of the Old Masters, but was equally facile with the graver also, as some existing engravings testify — notably one of herself, from a portrait by our artist, who about the same time painted one of Mr. Aders. The picture of the lady is in the antique style, and represents her as the Muse of Harmony. Judged from the engraving, she must have been a beautiful woman, and well qualified to inspire the poem — 'The Two Founts' — addressed to her by Coleridge on the occasion of her recovery, 'with undiminished looks, from a severe attack of pain.'
Blake was also a frequent guest of the Aders, and it was under their roof that Mr. Crabb Robinson first met him in company with Linnell. To that circumstance we owe so many valuable reminiscences of the poet-painter. This meeting took place on December 10, 1825, as Robinson relates in his 'Reminiscences.' Like others who came under the influence of Mrs. Aders, Blake greatly admired her, and spoke highly of her artistic efforts. She was equally gifted as a musician, and so charmed her guests alike by her conversation and her harmony.
By his thorough mastery of the art of engraving, Linnell was enabled to aid Blake greatly in the improvement of his method, which had become hard and severe, albeit very correct, and left much to be desired in regard to the expression of poetic feeling. He would seem to have adopted this method — very different from his earlier one as exhibited in his engravings for Young's 'Night Thoughts' — to try to please the print-sellers, with whom Bartolozzi and his school were then the prime favourites. His style at this time is best exemplified by his engraving of the 'Canterbury Pilgrims,' in which the lights are covered down by cross-lines and dots.
Linnell directed his attention to the superior qualities of Marc Antonio and Bonasoni, as well as of some others of the great Old Masters of engraving, with whom Blake does not appear to have been previously acquainted. He at once perceived that their style gave greater scope for the expression of poetic feeling and aerial effect. He was in particular struck with the work of Marc Antonio and Bonasoni, the contemporaries of Raphael and Michael Angelo, and to some extent moulded his subsequent style on theirs.
Gilchrist, in his 'Life of Blake,' speaking of the 'Inventions to Job,' says: 'Blake's manner of handling the graver had been advantageously modified since his acquaintance with Mr. Linnell. The latter had called his attention to the works of Albert Durer, Marc Antonio, and the Italian's contemporary and disciple, Bonasoni, who, though he did not draw so well as his master, was more prolific in invention. From Bonasoni especially Blake gleaned much, and was led, on first becoming familiar with his work, to express a regret that he had been trained in the Basire school, where he had learned to work as an engraver merely, cross-hatching freely. He now became an artist, making every line tell. The results of this change of style are manifest in the engraved "Inventions to Job."'
Gilchrist appears to have fallen into an error here. Blake's work was always artistic; much of his earlier work being quite as much so as his later. But change of fashion, and his dependence upon the Printsellers, made him adopt the style which he finally relinquished for that exemplified in the 'Inventions to Job.'
These plates to the Book of Job are undoubtedly the best Blake ever did, and they show in a marked manner the influence of the Italian engravers, no more lines being put in than are necessary to express the form and shadow, and the whole being left broad and with the full effect of light. The same qualities we see in all Linnell's own best engraved work.
For many years Linnell used the graver and the etching tools along with the brush. Busy all day while the light lasted on his canvases, or with his miniatures, he used to turn the evenings to account for engraving. It was ever his principle to take his rest by changing his occupation; and this he carried to such an extent that he seldom had an idle hour. Not that he never had recourse to amusement of any kind. He still went occasionally to the theatre and the opera when there was anything good to be seen — especially any play of Shakespeare's — sometimes taking Blake with him. They were both equally ardent admirers of a good play or opera, as of a good picture; and when there were pictures to be seen they went likewise together to see them.
It was the marvel of his family, and of all who knew him, how Linnell could work as he did, and how, moreover, while he was doing such careful work in engraving, he could at the same time listen to a book which was being read to him by one of his sons or daughters, and follow the sense so closely that he at once detected the mispronunciation of a word or any other mistake in reading.
---
Last modified 1 December 2001