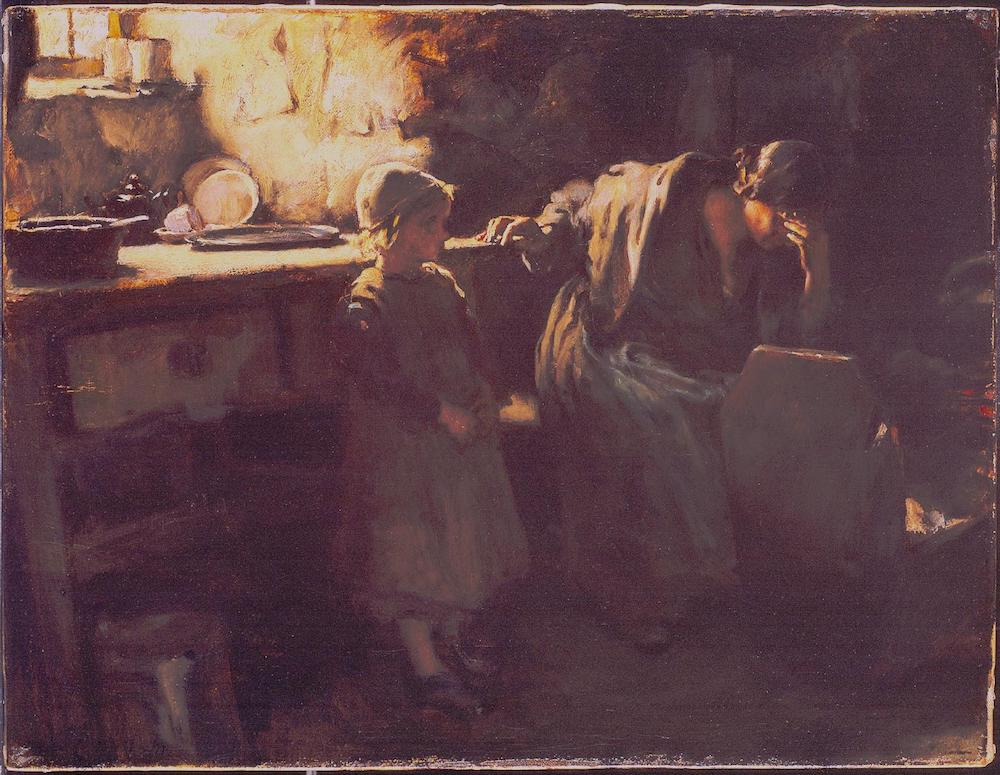 Hushed. Frank Holl (1845-1888). 1877. Oil on canvas. Support: 343 x 445 mm / frame: 670 x 770 x 140 mm. Tate Gallery. Presented by Sir Henry Tate in 1894. Reference N01536. Kindly released by the Tate Gallery on the Creative Commons CC-BY-NC-ND (3.0 Unported) license. [Click on the image to enlarge it.]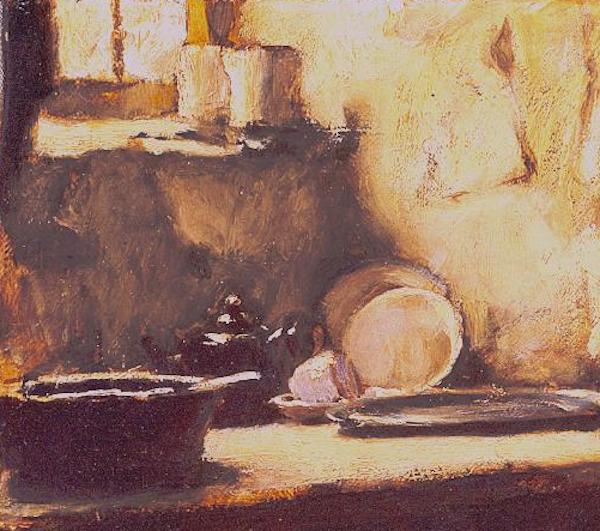 Close-up of dishes and teapot below the window-sill.
In this scene, the mother is bereft; her infant has passed away. Her little girl is unable to comfort her, and looks on in helpless passivity. The sun shines through the window on the few simple things that help to make up the domestic scene. — Jacqueline Banerjee
Related Material
Hush!

(the first painting of this pair)
Bibliography
Farr, William. target="_blank">Vital Statistics: A Memorial Volume of Selections from the Reports and Writings of William Farr. Ed. Noel A. Humphreys. London: Offices of the Sanitary Institute, 1885. Internet Archive. Web. 31 May 2018.
---
Created 31 May 2018