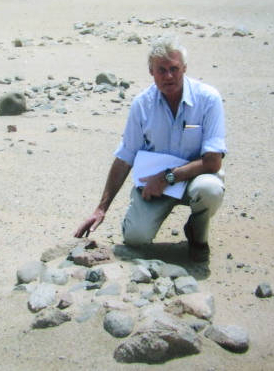 He is a former career officer in the British Army, who retired as a brigadier in 1995. He was commissioned into the Parachute Regiment in 1961 and saw early service in the Gulf and Arabian Peninsula, including operational service in Aden. He has commanded at all levels up to brigade, including company and battalion command on internal security operations in Northern Ireland. He has held training appointments at a recruit training establishment and at the Jungle Warfare School in Malaysia, Staff appointments in the Ministry of Defence, in a brigade headquarters and at the British Army Staff College and served twice with the US Army. His last appointment was Defence Advisor (Attaché) in Pakistan.
On retiring from the army in 1995, he was employed in various posts in the peace process in the Former Yugoslavia, including the International Conference on Former Yugoslavia Monitoring Mission, the European Community Monitoring Mission, the Office of the High Representative and the Kosovo Verification Mission. He joined the International Committee of the Red Cross (ICRC) in 1999 and has worked in over 40 countries, including with NATO, UN and African Union armies and Non-State Actors, on training and operations, to promote training in the Law of Armed Conflict within armed forces and to develop a better working understanding between them and humanitarian organisations. He is currently the Consultant for Armed Forces for the ICRC Regional Delegation for the UK and Ireland.
He is a graduate of the Royal Military Academy Sandhurst, the Royal Military College of Science, the Army Staff College and the National Defence College. He holds a bachelor's degree from the Open University and a master's degree in Military History from the University of Buckingham (Dissertation was 'Operational Infantry Brigade Command in the Victorian Army').
---
Last modified 20 August 2020