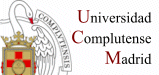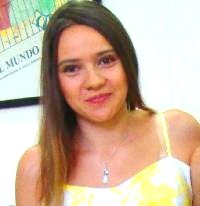 Evelina Saponjić-Jovanovic nacida el 14 de enero de 1985 en Serbia, es licenciada en Filología y Letras Hispánicas, ha hecho un Máster de Lingüística Aplicada en el Departamento de Estudios Hispánicos por la Facultad de Filología de la Universidad de Belgrado, doctora en Literatura Hispanoamericana por la Universidad Autónoma de Madrid, y esta terminando su tesis doctoral en Literatura Inglesa y Comparada en la Universidad Complutense de Madrid.
Ha publicado varios artículos sobre autores hispanoamericanos, prestando especial atención a Mario Vargas Llosa, y presentado en varias conferencias y seminarios internacionales relacionados con el género de microcuentos, con la literatura de brevedad extrema, y el hipertexto.
Su interés investigador se centra en la micronarrativa, la narrativa breve y los cuentos, la literatura modernista y de vanguardia en Latino-America, y la literatura del siglo XX en el Reino Unido y los Estados Unidos. Emplea un enfoque y metodología comparatista e interdisciplinar vinculado al género de micro ficción y sus antecedentes.
Ha participado en varios talleres de escritura creativa y certámenes de microcuentos y cuentos breves tanto en Serbia como en España, obteniendo varios premios entre los que cabe destacar el primer premio en el Certamen 2011 de Cuento y Poesía de la Universidad Autónoma de Madrid por su cuento "Día tras día" y el tercer premio en el Certamen Internacional de Microrrelatos 2011 "Los Alephs" por su microcuento "La belleza está en los ojos de quien mira".
Ha traducido varios poemas y cuentos del serbio e inglés al español, y de esta lengua a las anteriores. En este campo, su mejor trabajo es la traducción de español a serbio del libro de Horacio Quiroga "Cuentos de la selva", con la consiguiente publicación en ese país.
E-mail: evelinasaponjicjovanovic@gmail.com
Evelina Saponjić-Jovanovic was born on 14th January 1985 in Serbia, and holds a BA degree in Spanish Language and Literature. MA degree in Applied Linguistics from the Department of Hispanic Studies, Faculty of Philology, at the University of Belgrade, and a PhD degree in Latin American literature from Universidad Autónoma Madrid, Spain. She is presently pursuing a PhD in English and Comparative Literature at Universidad Complutense Madrid.
She has published several papers on Latin American writers in academic journals, paying special attention to Mario Vargas Llosa and she has attended various international conferences and seminars related to micronarratives, short short narratives, and hypertext. Her main research interests are associated to the flash fiction genre, and literature of extreme brevity in general - Modernism and avant-garde Literature in Latin America, and 20th century Literature in The United Kingdom and North America. She uses a comparative and interdisciplinary methodological approach concerning micro fiction and its precursors.
Evelina has taken part in various creative writing workshops and short story contests in Serbia and in Spain, receiving several prizes for her work, the latest being the 2011 first prize on story and poetry from Universidad Autónoma Madrid, for her story "Day After Day", and 2012 third prize of the International Short Short Story Contest "Los Alephs" for her story "Beauty is in the Eye of Beholder".
She has translated various poems and stories from Serbian/English to Spanish and from Spanish to these other languages. Her greatest achievement in this area is the translation of Horacio Quiroga's "Cuentos de la selva" from Spanish to Serbian language with a subsequent publication of the book in that country.
E-mail: evelinasaponjicjovanovic@gmail.com
---
Modificado por última vez el 6 de julio de 2016