John McDonnell has graciously shared with readers of the Victorian Web his website with the electronic text, including scanned images, of the anonymous London Characters and the Humourous Side of London Life. With Upwards of 70 Illustrations apparently by a "Mr. Jones," which the London firm Stanley Rivers & Co. published in 1871. Brackets indicate explanatory material, such as interpretations of contemporary slang, by Mr. McDonnell. — George P. Landow.]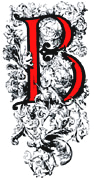 ut to return to our Belgravians. There are those struggling to keep up an appearance to which birth, &c., entitles them; and those struggling to attain an appearance to which nothing entitles them, if the adequate means are not theirs. With some of these the possession of a carriage is the great thing; with others a man servant is the acme of respectability, and (indeed they are to be pardoned for this last idea; for many highly estimable, worthy, substantial, good sort of people, do not deem you respectable, if you do not keep a man servant) others limit their views to a page, or "buttons;" few have the moral courage to keep to the good, clean, useful, waiting-maid, who waits without noise, and does not break a tumbler a day, as most "buttons" must do, since no family who keeps one ever has tumblers enough, although their number is constantly made up.
Some of these strugglers live nine months of the year in London, by letting their house well for the other three. Ten and fifteen guineas a week are easily got for small but well-furnished houses in the immediate neighbourhood of Belgrave Square.
House letting has of late years become so common, the peer even condescending to receive his thousand or twelve hundred guineas for the season, that people now don't take the trouble that the Honourable Mrs. A. B. always does of telling you, in answer to your inquiries about her movements, when she leaves town, &c.
"Oh, soon, I hope; I am longing to be off. I always do, you know, the moment the sun begins to shine. I can't stay in London in hot weather."
The truth being that she remains on until the house is let for the season; when she takes her six children off to some cheap sea-side lodgings, whilst the Honourable A. B., her husband, wanders about from one friend to another, preferring anything to the early dinner and cooking of the lodging-house. His exemplary wife does not murmur at this; she is rather relieved at his absence, and better endures the three months' discomfort without him than with him. She is glad, in spite of the hot weather, however, to return to London at the end of August; but it is quite unnecessary to tell everybody, as she does, that "she always prefers London at this season, when everybody is away." This assertion is needless: because every one knows that her house is empty again, and that is the reason London sees her again.
Numbers of families, like the A. B.'s, cover their rent by letting in the season. Many reduce their rent, when they have a country house also, by letting the London house through the winter. Houses that let from three to five hundred guineas for the season, may be had during the winter at from eight to twelve guineas a week.
Many families coming up to London for the season hire not only their house, but their whole establishment, horses, carriages, coachman and all. Many, even among the residents, take an additional servant for the season. Some so contrive it that they manage always to quarrel with their footman, and discharge him at the end of the season---a shabby plan, which brings its own punishment, as these people never have a good servant, and, when their practice becomes known, have no chance of ever procuring one. "Alas!" exclaims our reader perhaps, "a good servant! where is such a thing to be found in the present day by any one?"
"Ah, indeed!" rejoins Mrs. Oldview; "railroads and penny posts have ruined one's servants. In my young days, if Betty behaved ill, I told her my mind, and she took a good cry, and mended her ways. She knew well enough then, if the Squire discharged her, she might sing for a place: but now Miss Betty writes to her mother or sister, who tell her not to mind; that there are plenty of places in town, and off she goes, as pert as may be."
Mrs. Oldview is right; this easy communication, passive or active, has the effect of unsettling many a household. You have a treasure of a cook, perhaps, and, enchanted, fill your house at Christmas, easy about your entrees, humbly proud of your sweets. Well; your intimate friend's lady's-maid tells her "her talents are wasted on the desert hair ['hair' must be a misprint for 'air'---Thomas Gray's famous 'Elegy Written in a Country Church-yard' has these well-known lines: 'Full many a flower is born to blush unseen, And waste its sweetness on the desert air.']," and mentions a situation that is exactly suited to her, in the metropolis, and she leaves you without a pang, by the parliamentary train. But we are not now about to bewail the housekeeping troubles of Belgravia out of town; they are in most respects greater than in London; but as far as men servants are concerned, people are better off in the country than in London. The men there, as a class, are far more respectable and better behaved. If steadily disposed, too, they have more chance of remaining so, as they are not exposed to the great temptations that beset the man servant in town. The clubs, the betting men, the bad example, sometimes, of their young masters, the bad society and temptations to drink they are constantly exposed to, when waiting by the hour for their mistress at some fashionable party; all these evil influences surround the young man, without perhaps a single good one to counteract them---without a friend or mother near, to warn, at a time of life when the passions are strongest, and principles weakest, and when from every necessary creature comfort being provided, means are given for indulgence, and habits acquired, which the same man in any other position, toiling for daily bread, would not dream of.
We do not know how it is that even the best masters and mistresses, those who do take an individual interest in their servants, seem to maintain a strict reserve towards their footmen: the very servant that most needs a special surveillance and interest has none of it. They know the family history, perhaps, of every maid in the house. They can talk to the butler, and be interested in his private affairs; but the unfortunate footmen may come and go, and as long as they are honest and clean, and do their work well, no questions are asked, no information is wanted; and John or William leaves at the end of his two years (and we think really he is right to do so), and no one is surprised: he was not expected to become attached to the family, and the family have not become attached to him. He signs a receipt for his wages, and says good-bye, without a shade of feeling being aroused upstairs, whatever there may be below. The departure of a kitchen-maid would cause more excitement, whilst that of a nurse or lady's-maid creates a disturbance, and makes a blank in the family almost as great as the absence of a relative.
And, indeed, good servants in these capacities are often as much and deservedly cherished as if really part of the family; and there are many good ones to be met with, in spite of the outcry of the day. If a lady is worth anything as a mistress at all, she does not change her nurse or maid often. These two servants will stay for years in a place where the cooks and housemaids are perpetually being changed, proving how great is the personal influence, the constant communication with a superior educated mind. The nurse, perhaps, may be retained by the tie of strong affection to the children, but the maid will not stay unless the mistress she serves has those qualities that make her respected and loved. When we see a lady perpetually changing her own maid, we are convinced the fault is all her own. With her other servants, other influences work; with her personal attendants, her own is paramount. Women-servants in London---if we except the cooks, of whom we are afraid we cannot speak so highly---are as respectable and hard-working a class of people as can be met with. For every worthless, ungrateful one, we feel satisfied we could produce two, capable of acts of devotion to their employers that their superiors in station would not dream of. Early isolated from their own families, the loving heart of woman often finds a vent for those affections which her own kindred should claim, in the family of her master and mistress. Their sorrows become her sorrows; their prosperity or adversity is hers also. She will excuse when the world condemns, and ofttimes becomes the best comforter in the hour of trial, and she will rejoice, without a shade of envy or jealousy, when fortune smiles on those whom she might deem already blessed enough. We have known the hard-earned savings of a female servant tendered, without thought of self, to her master's young son in his first trouble, or to her perhaps ill-treated mistress. Then what shall we say of the nurse? Who can contemplate the unselfish devotion of these women to their duties; their renunciation of all liberty and pleasure for themselves; their watchfulness, their self-denial, that their shillings and sixpences may buy a toy for this one, a ribbon for the other, and not be struck with admiration?
We have in our mind one, whose dying hours were embittered by the dread that the loved children might not be well cared for when she was gone. Her mistress, thinking she might like to see their young faces once more, offered to bring them. "Oh! no," she exclaimed; "I could not part again. Let me not see them. Let me not hear their voices." Oh! deep, pure love! How can we, how ought we, to run down, as a body, those amongst whom such characters are found? No, we will not. The material is good, and, as far as women-servants in London are concerned, we are certain a good mistress will make a good servant. The cooks we have excepted. We are sorry to say that their habits are bad after a certain age. Most of them drink, and few stand the temptation of making out of their place. They have much in their power---much they can legitimately dispose of. If they would but stop there, how delightful it would be! Their wages are high, too; so they have no excuse; but the fact is, that servants' code of morals, with regard to what they think they may honestly do, wants a complete revision, or, rather, a remaking. They have chosen to lay down for themselves rules for the disposal of certain portions of their master's property, without ever consulting the lawful owner, and choose to consider any departure from those rules as a breach of privilege. "There," said a gentleman one day to his father's butler---"there is a pair of boots for you."
"Thank you, sir," replied the man; "but they belong to the footman."
"Do they?" returned the gentleman. "I thought they belonged to me. Put them down again." And neither footman nor butler ever got boots from that gentleman again.
People of late years have very properly made a stand against the cook's "perquisites" [casual benefits attached to an employment beyond salary or wages]. Ladies have determined to dispose of their left-off clothes as they pleased, and gentlemen to pay their own bills; and servants will be better and happier when they consider as gifts what they have before looked upon as "rights." The scale of wages in the present day is high enough to place them above these considerations, in Belgravia at any rate.
To begin with female servants. Kitchenmaids and under-housemaids begin at L10 a year, and get on to L12 and L14. Upper housemaids have L16 a year, and in great houses are found, as the expression is, in tea and sugar, besides beer and washing, which are given to all servants. A plain cook in a small family, who does some housework, gets from L18 to L25 a year; whilst a cook and housekeeper, or cook, with one or two kitchenmaids under her, receives from L30 to L40 yearly. This high rate of payment places what is called a good cook out of many people's reach; consequently those who can only afford what is called a plain cook, and think the dinner they eat themselves every day, not good enough to invite their friends to, resort to the expedient of having one sent in by a Gunter or a Bridgeman, if they can manage it, or an inferior purveyor if not. The present fashion of a dinner "a' la Russe" has been a great relief to some other housekeepers. Their peace of mind is not disturbed if the jelly does fall, because it will not appear on the table; and if the capon is not well larded, who, they think, will detect the failure in the delicate slice doled out to them. They regret, it is true, the corner-dishes and epergne [center ornament for dinner-table] it cost so much to obtain, ill-replaced by a few cut-glass dishes and pots of flowers; but then the saving of being able to employ their own cook is a consolation to them, although often none to their friends.
The wages of ladies' maids and nurses are much the same, from L18 to L25 a year; whilst a young lady's attendant has L16 a year, and nursemaids from L8 to L14.
The page, or "buttons," begins with a wage of L8 and his clothes; a footman from L20 to L28, with two suits, and sometimes three suits of livery [distinctive clothes worn by a person's servants] in the year, and so many hats, and so many pairs of white silk hose in "my lord's" house, and so many pairs of black in Sir John's, and so much for powder, and so much for gloves, and everything else, these high, important, and now difficult to-be-got servants, can bargain for. The 19th century considers livery a badge of servitude, or "Punch," with his "Jeames of Buckley Square," has made it ridiculous, or---but it matters little for what reasons---certain it is a man for livery is scarcer than he was, and one of height and figure may command his price, and be almost as impertinent as he pleases.
"Pray, sir," inquired one of these individuals when he was being hired---"pray, who is to carry coals up to the drawing-room?"
"Well," replied the gentleman, "I hardly know; but I don't think I do it myself."
These servants hardly ever stay more than two years in their places. It seems to be an understood thing amongst them that they are to go at the end of the time, even if they cannot get the same advantages elsewhere; and many people are so accustomed to this biennial movement of their footmen, that they look with suspicion on the man that prolongs his stay, and imagine there must be some, not good, but bad reason for his not going.
In what are called single-handed places it is still more difficult to get the man to wear livery, and many families are obliged to put up with a short, ill-looking man when, from having carriage, it becomes necessary that the man should be in livery. A man's height is not a mere matter of fancy. It is an inconvenience if the man cannot hasp the windows without a stool, and if his arms are too short to carry the tray, or put it properly on the sideboard; but, as the strong, well-made men are now off to the railroads, there is no help for it. The single-handed man likes to be out of livery, and to consider himself on the level of a butler; but he is, generally speaking, a much more humble-minded and useful individual than he whom he aspires to compete with. We can easily believe the lady of rank who declared to a friend one day that she had been better served when she had only one man and a boy than she was then, with five men in the house. She knocked at her own door one Sunday morning, unexpectedly, when they all thought she was gone to church, and had to wait more than half an hour before she was finally let in by the under housemaid! The butler was at home, but far too grand to open the door. John, who was also at home, left it to James, who was out, and so on. So, out of the five, not one was at hand. The strictness practised in some great houses, where the establishment is large, seems justified by such instances as this. No order could probably be kept if any fault was passed over.
A lady, hiring a housemaid, asked her why she left her last place. "I was discharged," she replied, "because the fire went out." This was found to be true. She had lighted the fire, but not attended to it well; it went out. The lady complained, and the housekeeper gave her warning, as it had happened once before. No doubt the lesson was not lost on the other housemaids.
If the footman leaves his place every two years, the butler's aim, when once comfortably installed, is to stay. The longer he remains in a family, the more important he becomes, or fancies he becomes, and the less, generally speaking, he contrives to do. How often have we seen this high and mighty functionary at a dinner-party limiting his duties to the handing round the champagne, or putting the claret on the table! Dickens has drawn an amusing picture of a man overawed by his awful butler; and really it is astonishing how these individuals impose upon themselves, if they do not upon others, the idea of their vast importance, and of what, as they consider, is due to themselves.
A gentleman who was in want of a butler stopped to speak to one who came after the place on his way out to his carriage. "Sir," said the man, with an air of great dignity, after a few questions had been asked, "save yourself needless discussion; your situation will not suit me, for I am not accustomed to be spoke to in the 'all." The London butler endeavors to impress upon his master that it is inconsistent with the position of a butler to ask leave to go out. Their morning walk and their evening visit to a friend, or the club, are sources of quarrel between many a master and man. Few masters would deny a man reasonable air and exercise, but all who study their own comfort should fight against any special hour being appropriated by the servant for his outing. His time belongs to his master, and ought to be subservient to his, to say nothing of the danger of a butler, who has so much in his charge, making a practice of being absent at a stated time, and thus giving the opportunity, so soon taken, for many a serious plate robbery.
A very well-known nobleman, it is said, was told the other day by a servant who was leaving him, that the reason was, "His lordship's hours did not suit with his; they were so very uncertain that he found he could not get any regular time to himself!"
Butler's wages are inordinately high, and their habits self-indulgent. The rich parvenus, the cotton lords, and great contractors, who do not mind what they pay to secure a man whom they think will, by his savoir faire [quickness to see and do the right thing], make their table outvie my lord's, have to answer for the preposterous demands of some of these men.
A gentleman (and we think he ought to be ashamed of himself), who gave his butler L100 a year, was rather astonished when a man he had decided to engage stepped back and said there was one question he had forgotten to ask, which was, "What wine, besides port and sherry, he allowed."
In quiet and regular families, where a butler and footmen are kept for instance, we need not say that no wine of any description is allowed; but in the homes of many noblemen, where upper servants are very responsible, and have many under them, they have the habits and indulgences of their masters. In a certain earl's house, who died a few years ago, and was one of England's wealthiest noblemen, the table of the upper servants---the house-steward, housekeeper, butler, countess's maid, &c., was as luxurious as their master's. Four corner dishes and four sweets were put down every day before these fortunate individuals, whilst they were waited upon by a man out of livery.
In many a nobleman's home, it is true that there is greater simplicity and economy in the household arrangements than in many a commoner's; but still the habits and dress of great people's servants, on the whole, are very much out of keeping with their position, and unfortunate for themselves, as they acquire extravagant ideas, that prevent many saving for the rainy day. We must also deprecate the system of two tables; servants are but servants; and this separation at meals does not promote good fellowship, and makes them troublesome visitors, where there is but one.
When the Cornish squire, with a pedigree four times as old as his noble guest, was asked by the latter, "What his valet could do, as he found the squire had no second table for his servants?" he replied, "He really did not know, unless his lordship preferred that the man should dine with them," an alternative which settled the question.
The days are gone by when servants were looked upon as paid machines, and their food and lodging indifferently cared for; but from one extreme we are running into another; and when the enthusiastic nursemaid described her master and mistress, a wealthy stockbroker at Blackheath, as the "best people she had ever known," she founded that opinion on the fact "that their servants' comfort was their constant care." She, like many others of her class, did not stop to consider anything else, or whether Mr. and Mrs. Scrip were wise or kind to provide a table and mode of living for servants which they could not find in many other places. No; if she had been questioned, she would tell you she never meant to take a place where she could not have what she had at the Scrips'. She wouldn't go to mean people like the Hon. Mrs. Bragg, who only allowed her servants a pudding on Sundays, "not for all the gold of the Ingies," &c., &c. In this way a class of servants soon spring up of extravagant pretensions; and a class of people like the Scrips, who, with more money than wit, pique themselves on the peculiar advantages their servants enjoy, foster in them habits of self-indulgence and idleness, to which those in whom intellect is little cultivated are ever prone. Servants are, after all, very like children: overindulgence spoils them; and if we would make them good and useful members of our household, we must train them with all kindness, but in wholesome fear. We want them to think of us, to study our comfort; and not as we now perpetually see, to become in reality the first people in the house: their hours so important, their work so defined, that a master or mistress dare not venture to disarrange one of their meals, or to ask any servant to do anything not precisely stipulated for, without encountering black looks, or, "If you please ma'am, to suit yourself this day month."
But, as we have said before, the materiel is good, as far as women servants are concerned, and therefore the remedy is in the hands of the masters. Men servants are, doubtless, more difficult to manage; but we think here something may be done too. People are too apt to expect from their "men" what is impossible in the nineteenth century---the life of a hermit in the midst of society. He is to have no friends, no family, no failings of any kind; music is discouraged, conversation in the kitchen strictly forbidden, his newspaper is half objected to, and his bird, or his two or three plants outside the pantry window, sometimes considered a liberty. No; plate-cleaning should be his relaxation, folding his napkins his sole delight. Can one wonder that the devilled kidney for breakfast is a treat, and the buttered toast at tea a consolation to those forlorn creatures, who naturally become selfish and self-indulgent from having nobody to think about but themselves?
Why should people object so much to their men-servants being married? Most of them are; and half of them go into their places with a lie on their lips, vowing they are single. They can't help themselves; they might starve, if they spoke the truth, and those dear to them also.
Mrs. L. S. D. is so glad her son is going to be married, because marriage always steadies a man, and "dear Augustus has perhaps been just a little wild," but she won't have a married man-servant on any account, "because, then, you know, I should have his family living out of this house too."
Not if the man is honest, dear Mrs. L. S. D.; and if he is not honest he will pilfer or purloin all the same, whether he has a wife or no; for if he has not, perhaps there is something worse, for men-servants, dear lady, are no better than their betters in les affaires de coeur. If dear Augustus is steadier and better for being married, so I assure you is honest John, and more content to stay at home and save his money, and do his duty, if he is a man at all, for having ties and claims upon him that he is not ashamed to own, than when he was a single man tempted out to the servants' club at the public-house round the corner, where he lost his money at cards, and made a book for the Derby, and sometimes got himself into such straits for money that he just borrowed a few spoons and forks for a time, only a very short time, to help him on until he could get clear again,---which time sometimes never came at all, but ended in ruin to himself and serious loss to his master. Let masters and mistresses weigh well this truth, that their servants have the same passions, affections, and feelings as themselves; let them keep them well in their places, strict to their duties, and endeavour to influence them by the same motives they would employ for the guidance of their own flesh and blood, and they may then perhaps find the key to many a domestic difficulty.
Next to the troubles with one's servants come the troubles of one's tradespeople; but these are more easily overcome, for London is so large, so well supplied, and competition so great, that if discontented with A you have only to go to B, and from B to C, until you are satisfied. All this, provided you are master of your own house: if your cook or housekeeper reigns, you may find that, spite of all you say or do, you return to A, or that difficulties insurmountable prevent your dealing with M if your servant has settled to employ N. The fact is, your custom [business patronage] is large, and the tradesman makes it worth the while of your cook to have him retained. Of course in the end, it is you who pay the Christmas gratuity, or the odd pence which the butler, who pays your bills, always gets, and which amount to a pretty handsome sum at the end of the year. It is only the credit, or first-class tradesmen, as they call themselves, who can afford these retaining fees, and they do it by putting a higher price on their goods, which are often not so good as those of the man who sells cheaper next door, and who, having a ready-money custom and quick sale, has seldom a stale or depreciated article on hand.
All this, however, is well understood by Belgravians; and those who care to study economy pay their own bills, and choose their own tradespeople. It is no longer received as an axiom, that the dearer you pay the better you are served.
The best fishmonger in the neighbourhood of Belgrave and Eaton Squares was Charles, who has made a fortune, left the business to his son, and became a landed proprietor, by selling good fish at moderate prices. To many families he supplied fish every day, or two or three times a week, at sixpence a head; a family of eight, therefore, had an ample dish of fish for 4s., whilst two people were supplied for one shilling. At the close of the day his surplus stock was sold off at reduced prices to anybody who chose to fetch it away. His customers, therefore, were sure of always having fresh fish. We wish the greengrocers would adopt a similar plan, and sell off their stale greens, &c., at the end of the day. Still, how much less have we to complain of here than in former years: railroads and steam bring to this mighty mart of men all that is fit for food, and "good and pleasant to the eyes" also. Our grapes and plums come to us with the bloom on, spring vegetables arrive steeped in the morning dew, countries vie with each other in sending us their best products; in short, let a man travel where he will---to the east for his ease, or the south for his pleasure---if he have but Fortunatus' purse he will find there is no place in the wide world where he can make life more truly comfortable and enjoyable than when he is keeping house in Belgravia.
---
Last modified 24 November 2012